What Are the Benefits of AI Development Tools?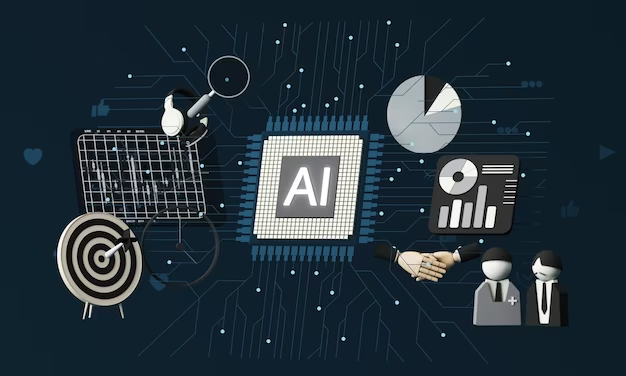 Artificial Intelligence (AI) is rapidly evolving and has the potential to change every aspect of our lives. It has become an essential part of modern technology and businesses, and there is a growing demand for AI development tools. AI development tools are software applications that developers use to build, train, and deploy AI models. In this article, we will discuss the benefits of AI development tools and why they are crucial for businesses.
Time-saving:
One of the main benefits of AI development tools is that they save time. Without these tools, developers would have to spend countless hours writing code from scratch to create AI models. However, with AI development tools, developers can build, train, and deploy models much faster. This allows businesses to develop and deploy AI solutions much more quickly, giving them a competitive advantage in the market.
Easy to use:
AI development tools are designed to be user-friendly and accessible to developers of all skill levels. They often have intuitive interfaces and offer drag-and-drop functionality, making it easy for developers to create AI models without needing to have extensive coding knowledge. This means that more developers can get involved in AI development, which can lead to more innovation and faster progress in the field.
Better Accuracy:
AI development tools can help improve the accuracy of AI models. These tools use advanced algorithms and machine learning techniques to analyze data and make predictions. They can identify patterns and insights that humans may miss, leading to more accurate models. This can be particularly useful in fields such as healthcare, finance, and cybersecurity, where accuracy is essential.
Increased Efficiency:
AI development tools can also improve efficiency. These tools can automate many tasks that would typically require human input, such as data labeling, model optimization, and testing. This can help businesses save time and money, as well as reduce errors that can occur due to human error.
Cost-Effective:
AI development tools can be cost-effective. Many of these tools are open source, which means that they are free to use and can be modified to suit specific needs. Even commercial tools can be cost-effective when compared to hiring a team of developers to build AI models from scratch. This can be especially beneficial for smaller businesses that may not have the resources to hire a team of developers.
Customizable:
AI development tools are highly customizable. Developers can modify the code to suit their specific needs, allowing them to create AI models that are tailored to their business requirements. This can be particularly useful in industries such as healthcare and finance, where there may be specific regulatory requirements that must be met.
Scalability:
AI development tools can be highly scalable. Businesses can start with small projects and then scale up as needed. This allows businesses to test the waters with AI without committing significant resources upfront. As the business grows and the need for more complex AI models increases, businesses can easily scale up their AI capabilities using these tools.
Conclusion:
AI development tools offer many benefits to businesses. They save time, are easy to use, improve accuracy, increase efficiency, are cost-effective, customizable, and scalable. These benefits make AI development tools a crucial part of modern businesses, allowing them to innovate and stay competitive in a rapidly changing market. As AI technology continues to evolve, we can expect to see even more benefits from these tools in the future.