The Role of Artificial Intelligence in HR Manager Software: Pros and Cons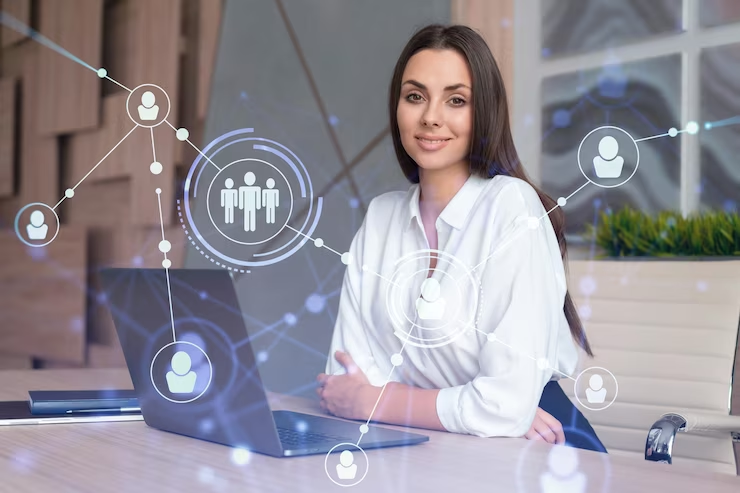 As technology continues to advance at a rapid pace, companies are increasingly turning to artificial intelligence (AI) to streamline and optimize their HR management processes. HR manager software that incorporates AI has become one of the most popular options in the market. Without further ado, let's discuss the role of AI in HR manager software, along with its pros and cons.
But first,
What Is HR Manager Software?
HR manager software, also known as a human resource management system (HRMS) or an HR system software, is a software application that helps businesses manage their human resources, including recruitment, payroll, benefits, performance evaluation, and compliance. With the help of HR manager software, HR managers can automate repetitive tasks, reduce errors, and make data-driven decisions.
What Is The Role Of AI In HR Management Software?
AI (Artificial Intelligence) is revolutionizing the way HR management software works, providing numerous benefits to both employers and employees. From recruitment to employee engagement and retention, AI-powered tools are making HR management more efficient, effective, and data-driven.
Here are some of the key ways AI is used in HR management software:
One of the most significant applications of AI in HR management is candidate sourcing and selection. AI algorithms can sift through a large number of resumes and applications, using natural language processing and machine learning to identify the best candidates for a job. This can save time and increase the chances of finding the most qualified candidates. AI can also help eliminate biases in the recruitment process, ensuring a more diverse and inclusive workforce.
AI can be used to monitor employee engagement, providing real-time insights into employee satisfaction levels and identifying potential issues before they become major problems. AI-powered chatbots can also provide personalized support to employees, answering their queries and providing information on HR policies and procedures.
AI can help managers evaluate employee performance and identify areas for improvement, providing data-driven insights to support decisions on promotions, training, and development. AI-powered tools can also automate the performance review process, making it more streamlined and efficient.
By analyzing data on employee behavior, preferences, and performance, AI can identify employees who are at risk of leaving and suggest strategies for retention. For example, AI can provide personalized learning and development opportunities, offer flexible work arrangements, or suggest changes to the work environment to improve employee satisfaction.
AI-powered HR management software can provide personalized learning and development opportunities based on an employee's skills and learning preferences. This can improve their skills and increase their value to the organization. AI can also identify skills gaps and suggest training programs to fill them, ensuring that employees have the skills they need to succeed in their roles.
Overall, AI can help HR managers make more informed decisions, improve employee engagement and retention, and streamline many HR processes. However, it's important to note that AI should be used as a tool to support human decision-making rather than replacing it entirely.
Drawbacks Of AI In HR Management Software
Despite these benefits, there are also potential drawbacks to using AI in HR manager software. Here are a few of the most significant cons:
Implementing AI technology in HR manager software can be expensive, and small businesses may not be able to afford it.
Limited Human Interaction
AI can only go so far in terms of interacting with employees. Human HR managers may still be needed to provide emotional support, answer complex questions, and make important decisions.
Data Privacy and Security Concerns
AI relies on data, and it is essential to ensure the privacy and security of employees' sensitive information.
HR managers need to ensure that AI algorithms are not biased towards or against any particular group of people, based on demographics or otherwise.
In conclusion, the role of AI in HR manager software can offer significant benefits, but also presents potential cons that HR managers should be aware of before implementation. Companies should consider their budget, company size, and HR processes before deciding whether or not to invest in AI-powered HR manager software. Finally, for organizations searching for the best HR software to invest in, it is important to assess the features offered by different vendors and seek recommendations from industry experts.