Using Persuasive Copywriting To Boost Conversion Rates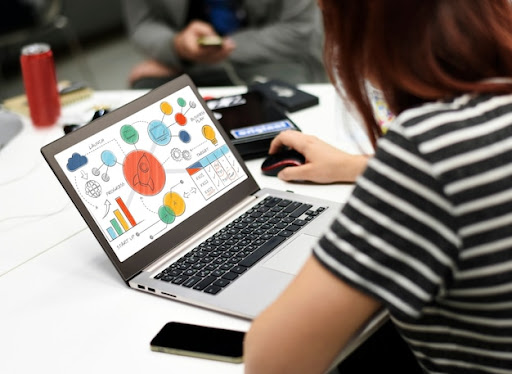 In the world of digital marketing, David Ogilvy once said,
'On the average, five times as many people read the headline as read the body copy. When you have written your headline, you have spent eighty cents out of your dollar.'
This quote underscores the immense power of persuasive copywriting in boosting conversion rates.
The quote by David Ogilvy holds as true today as it did in his time. In the fast-paced, information-saturated world of the internet, grabbing and retaining your audience's attention is challenging.
Whether you are running an e-commerce website, a blog, or a corporate landing page, your success hinges on your ability to persuade and convert visitors into customers, subscribers, or any other desired action.
Here, we will explore the art and science of persuasive copywriting, delving deeper into how it can significantly impact your conversion rates, which is at the core of conversion optimization services.
From crafting compelling headlines to understanding your target audience, we will unravel the various techniques and strategies that can transform your digital presence and your bottom line.
The Crucial Role of Headlines
David Ogilvy's emphasis on headlines isn't without reason. The headline is the first point of contact with your audience, and its role is to capture attention and provoke curiosity.
A well-crafted headline can be the difference between a visitor clicking away or staying to explore further. Here are some key considerations when it comes to headlines:
Clarity and Relevance: Your headline should provide a clear idea of what the content is about and be relevant to the visitor's needs or interests. Ambiguity and confusion will drive visitors away.
Curiosity and Intrigue: A headline should pique curiosity, leaving the visitor wanting to know more. Asking questions or using intriguing language can be effective.
Benefits and Solutions: Highlight the benefits or solutions that your content or product offers. How can it improve the reader's life or solve their problems?
Understanding Your Target Audience
To craft persuasive copy, you must intimately understand your target audience.
Who are they?
what are their needs, desires, and pain points?
The more you know about your audience, the better you can tailor your message to resonate with them. Here's how you can achieve this:
Create Detailed Buyer Personas: Craft detailed profiles of your ideal customers, taking into account demographics, psychographics, and behavior patterns. This enables tailored content addressing their motivations and concerns.
Empathize with Their Pain Points: Grasp your audience's issues and the associated emotions. Your copy should empathize with these challenges, positioning your product or service as the solution.
Speak Their Language: Use your audience's language, avoiding jargon and technical terms that could alienate them. Forge a personal connection through your copy.
The Art of Persuasion
At its core, persuasive copywriting is about convincing your audience to take a desired action. This action could be making a purchase, subscribing, sharing content, or any other goal you have in mind. Here are some fundamental elements of persuasive copywriting:
Value Proposition: Craft a clear and compelling value proposition that answers, "What's in it for me?" Explain how your product or service solves problems or enhances lives.
Benefits Over Features: Emphasize what your product can do for users rather than technical specs. Highlight the benefits, not just the features.
Social Proof: Boost credibility by showcasing testimonials, case studies, and customer reviews.
Address Objections: Anticipate and tackle common objections in your copy to build trust and credibility.
Create Urgency: Drive action with phrases like "Limited Time Offer" or "Act Now" to harness the power of scarcity and urgency.
Call to Action (CTA): Make your CTA clear, concise, and action-oriented. Instead of "Submit," use persuasive phrases like "Get Started" or "Claim Your Free Trial."
Impact on Conversion Optimization Services
Effective persuasive copywriting is a cornerstone of CRO services. Here's how it plays a vital role in optimizing conversion rates:
A/B Testing: A/B testing, a crucial CRO component, compares two web page versions, one with original copy and one with persuasive changes, using data to refine copy for better results.
Content Personalization: Persuasive copywriting tailors content for diverse audience segments, addressing unique needs and preferences to boost conversion rates.
Reducing Bounce Rates: Persuasive copywriting keeps visitors engaged, lowering bounce rates. Engaging content encourages exploration and action.
Improving Click-Through Rates: Persuasive messaging isn't just for landing pages; it's vital in email marketing, ads, and social media, enticing users to click and convert.
Enhancing Trust and Credibility: Well-crafted content establishes authority, building trust with visitors and increasing conversion likelihood.
Conclusion
In the ever-changing landscape of online business, success hinges on conversion rate optimization (CRO).
While design and functionality are crucial, persuasive copywriting is equally vital. The choice of words, from headlines to calls to action, can transform CRO outcomes.
David Ogilvy's quote underscores the headline's pivotal role in persuasion. Mastering persuasive content is key to unlocking your website's potential and enhancing conversion rates in the competitive online business arena.
So, whether it's an e-commerce platform, blog, or corporate site, your words can be the game-changer in CRO.