Harnessing the Power of Web 3.0 for Building a Brighter Future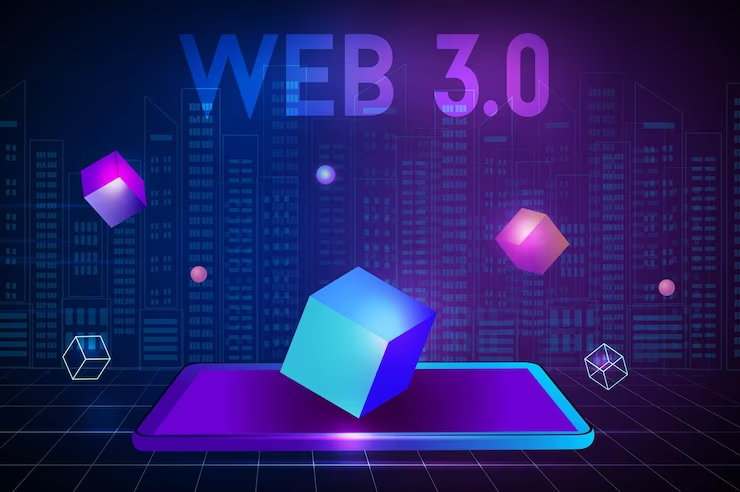 The Internet has come a long way since its inception. What started as a basic tool to connect computers and networks has evolved into a complex ecosystem comprising applications, services, and resources that power the global economy. Now, we're on the cusp of the next big evolutionary step in the Internet's life cycle—Web 3.0.
Web 3.0 is the term used to describe the next stage of the internet's evolution, which is set to be powered by a growing range of emerging technologies. These technologies include artificial intelligence (AI), the Internet of Things (IoT), blockchain, virtual reality (VR), and augmented reality (AR), giving rise to a new level of interconnectivity and collaboration.
At the heart of the Web 3.0 platform is the concept of the Semantic Web, which is an advanced approach to storing and managing data on the internet. Rather than relying on traditional methods of handling data, such as databases and text files, the Semantic Web uses machine-readable "ontology" – a set of rules and guidelines for understanding the meaning of data. By leveraging this approach, the web will become even more interconnected, allowing computers to interact with one another to obtain, analyze, and deliver data to users.
Tips to Harness the Power of Web 3.0
The power of the internet and web 3.0 technology is revolutionizing the way we live and work. With the potential to dramatically speed up communication and streamline the exchange of information, future of web 3 technology is becoming increasingly important in the business world. From faster and more secure data transfers to greater access to cloud-based solutions, companies of all sizes are taking advantage of these advances.
However, this technology is not only beneficial to businesses, but it is also becoming an important tool for creating a brighter future. Here are 6 tips on how to harness the power of web 3.0 to build a brighter future.
1. Keep up with developments: 
The pace of technology is increasing rapidly, and the best way to stay on top of the latest innovations is to stay informed. Read articles, attend conferences and events, and follow blogs that cover the latest web 3.0 developments. This will help you understand the technology's potential and how it can be used to create solutions and services that will benefit individuals, businesses, and society.
2. Utilize open-source technologies: 
Open-source technologies are increasingly popular and allow businesses to access powerful web 3.0 applications at low cost. By taking advantage of open-source technologies, businesses can save costs and take advantage of new innovations.
3. Embrace cloud-based solutions: 
The cloud is becoming essential for business, and web 3.0 technology is increasingly being used by businesses to build powerful and secure cloud-based solutions. By embracing cloud-based solutions, businesses can improve the flow of their processes and allow for faster, more secure data transfers.
4. Develop new applications: 
Web 3.0 is not just about accessing data but also about creating new applications and services. Companies are increasingly developing applications and services that are powered by web 3.0 technology, allowing businesses to create more powerful solutions and increase their reach.
5. Utilize Big Data: 
Web 3.0 technology is powering the rise of Big Data, allowing businesses to access and analyze vast amounts of data quickly and effectively. By leveraging Big Data, businesses can gain insights, improve customer service, and develop more efficient processes.
6. Adopt accessibility practices: 
Accessibility is becoming increasingly important in web 3.0 technology, with companies embracing practices that are aimed at ensuring anyone can access their services. By promoting accessibility, businesses can ensure that everyone can access their data, applications, and services, regardless of their physical or cognitive abilities.
The power of web 3.0 is undeniable, and with the right approach, businesses can harness this technology to create a brighter future. You can gain insights with Blockify Crypto. By taking advantage of open-source technologies, embracing cloud-based solutions, developing new applications, utilizing Big Data, and promoting accessibility, businesses can create powerful solutions that benefit everyone.