Tug Of War In Food Industry : Trends Remaking The Food Product Development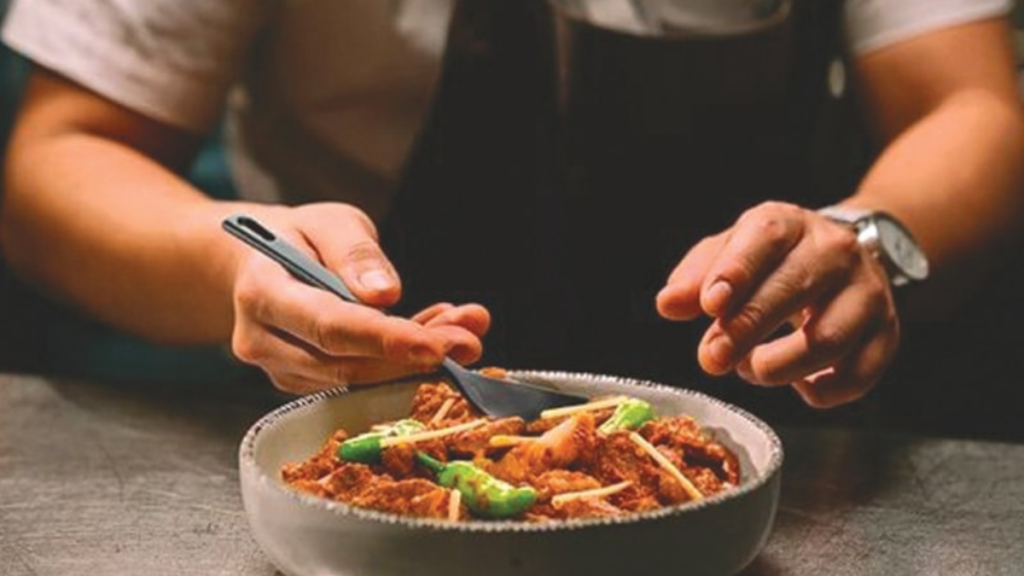 As the covid-19 pandemic curtailed by a worldwide lockdown, people remained apprehensive about stepping out of their homes and what food they brought to the table. Technology gives us more insight and control about how food affects our bodies; the way we think about food in a post-pandemic era will change as well. Food technology is setting ablaze. With the global population predicted to grow upwards of 9 billion in the next 30 years, technology is playing an increasingly vital role in the food industry. Currently, the food industry is moving forward, genetic technology is reshaping our understanding of nutrition, and new abilities in food science are reshaping the food production sector. According to Statista, overall revenue in the UK's food and beverage industry projects increases by 6.2% for the next four years (2020-2024).
The food product development consultant in the UK  develops food and beverage products for global brands, retailer private labels, and successful start-up businesses. Food is the epicentre of human existence, and food scientists in the UK contribute to advancing science and technology by ensuring a healthy and abundant supply of food. However, the food industry is transitioning rapidly, and food industry product developers and scientists are trying to adapt to changes driving the industry for a healthier and sustainable food future. 
Transparency in operations 
Consumers today want to understand what ingredients are going into their products. The brands consumers consume and wear have become an expression of who they aspire to be, so they seek out sustainability efforts, social consciousness, and corporate ethics. According to Forbes, Samantha Abrams, Co-founder Emmy Organics, " Consumers are reading the back of packages more than ever." Brands with high green consciousness and ethical values are increasingly growing a loyal consumer segment. The UK consumers are supporting companies that align with their personal beliefs and hope for the future. The biggest conglomerates of the food industry are altering their policies and making systematic changes for their customers to stay relevant in the competition. 
Increasing demand for plant-based products 
According to Guardian, the UK recorded a successful increase in new vegan food and beverage products as consumer demand for vegan alternatives continues to soar. The UK and 17% of US and 23% of Canadian consumers proclaim themselves 'plant-forward.' The food product consultants need to reconsider how plant-based products are grown, prepared, and distributed to the table. The supply chain infrastructure of the food industry needs to re-imagine methods to manage fresh or short-lived foods. Vegan and plant-based products have swamped the supermarkets more than ever. The food product consultants and food scientists need to identify this fast-growing sector and render to the needs of their vegetarian customers. 
Waste management
With an increase in the sustainable consumer segment, multinational food giants realize the horror after seeing the amount of food and packaging we throw away when cooking. It is an eye-opening and behaviour-changing experience for food innovators and food product consultants too. The food industry is increasingly opting to reduce food waste by transforming under-utilized ingredients into high-quality food products. DOLE Packaged Food plans to eliminate its food waste by 2025. Many companies are now opting for upcycling waste management practices to reduce the amount produced during food production. 
Recognizing the unknown and potential deal breakers in the early stages of the food product development can prevent serious problems and, perhaps, invest too much money in a product that is not likely to render to customer expectations. The food product consultants and innovators need to plan a well defined, non-intricate development process that allows time for questioning a product's feasibility. Whether you're looking to start a new venture or improve an existing one, customer expectations are an unmissable factor for budding entrepreneurs to establish a successful business.