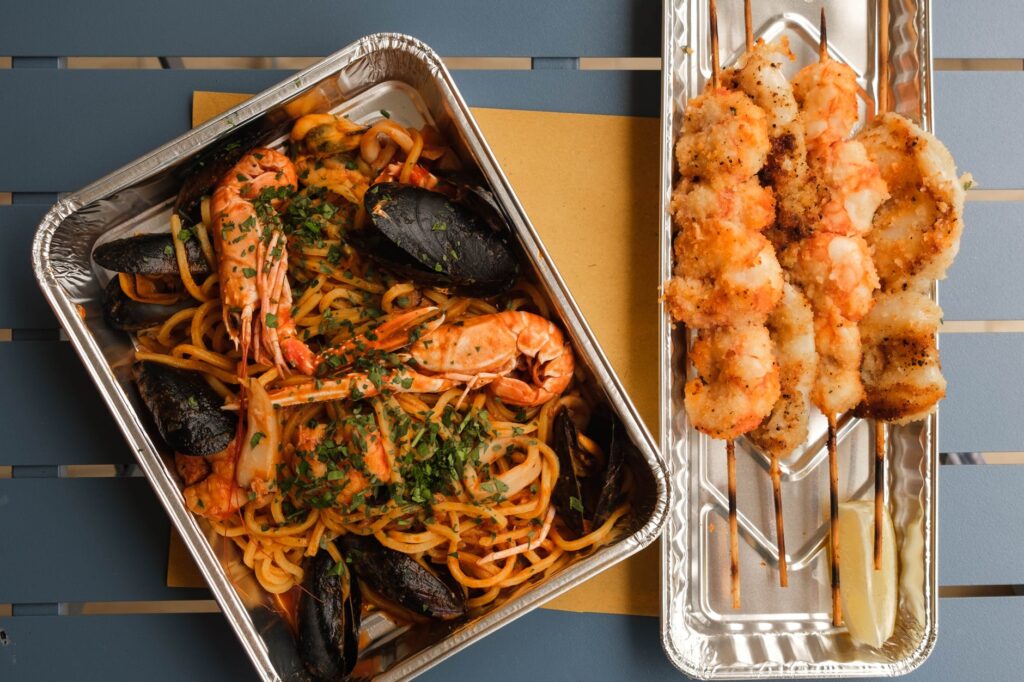 Day by day, life is filled with jam-packed schedules and stuffed responsibilities. Here and there, you have something you need to do or want to do. In many instances, you cannot eat the food you really like because you are too occupied with all your duties. What's more, you cannot consume healthy meals all the time because of these too.
A lot of people often miss the delight of delicious seafood because they are too busy. Are you the same? If yes, you are reading the right piece!
Compared to other food, like chicken, pork and beef, seafood is more difficult to acquire, prepare and cook. That's why many busy people seldom enjoy the yumminess and nutritiousness of seafood. It's sad, especially for seafood lovers!
But good thing, you can be smart and witty in terms of your seafood purchases and provisions, so you can relish them anytime. Check out these 4 time-saving tips to cook seafood even when you're too busy!
1 – SHOP FOR FROZEN SEAFOOD.
Not everyone knows, but freezing does not really reduce the quality of the seafood. Actually, if the whole process is done properly, it can result in peak quality, and the nutrients are still highly attainable!
Shop for and cook frozen seafood when you are too busy because most of them can be completed in less than an hour. What's more, you can buy them in bulk without having to be pressured about immediately consuming them. That's because frozen seafood can be stored up in the refrigerator until you are ready to cook them.
Flexibility and variety are two of the best time-saving benefits you get from frozen seafood. Since the seafood you set aside in the fridge is available anytime you want it, you can also think of diverse methods and recipes to cook it, depending on the free time you have.
2 – STORE UP CANNED SEAFOOD
Craving for some tasty seafood, but you're in a hurry? You'd love to see an easy-to-grab canned fish in your kitchen cabinet! There's no time to waste; even right after buying it from the neighborhood convenience store, you can open and cook it already!
Buy canned seafood from the grocery store, a lot of them, so you can just save up and eat whenever you want or need. They expire only after some years. They are more affordable than other seafood presentations or containers, so you can also purchase them in big quantities.
In terms of nutritious content, canned seafood is impressive. Omega-3 fatty acids are good for the heart, and they are often contained in canned seafood, such as tuna and sardines. Selenium, Protein, Vitamin B-12 and Vitamin D are some of the other essential nutrients that can be obtained from them.
What makes you happier about canned seafood is the fact that you can do anything to it, not just cooking it as it is. You can include it to your healthy salad, to your custom pasta or to your dainty sandwich. Canned seafood can be cooked in flexible ways, and it allows you to be creative even when you're busy!
3 – MAKE TWO DISHES WITH ONE SEAFOOD.
When you can't get enough of one dish, you really wish you had more. Well, wish no more because even when you are super busy with work, you can get two sets of bliss in just one seafood!
Try making two recipes using just squid, just crab, just shrimp or just any single seafood. You can make one dry while the other saucy. You can cook one as a stew while the other is grilled!
Definitely, this will help you maximize your golden time while satisfying your cravings and filling up your tummy tank. Over and above that, you have a number of cooked meals sufficient even for the next day!
4 – BUY PRE-PREPARED SEAFOOD FROM THE GROCERY.
Last but not the least, you can just buy pre-prepared seafood from the grocery if you do not have time to do all the seasoning, flavoring, chopping, mincing and other steps that will most likely consume a lot of time just in preparing.
You can choose between those you really have to cook and those you can just heat. This is very economical, especially when you know that you spend a lot of time in the kitchen whenever you cook. When your busyness disables you to commit so much time in cooking, pre-prepped seafood is a friendly buddy! In this way, you can save a bunch of time and effort.
_____________
SEAFOOD FOR THE BUSY ONES!
You don't always have to set aside your favorite seafood when you are really busy with school, work or house chores. There are practical ways to cook seafood no matter the little time you have, and the above-mentioned are some of the major tips!
Eating the seafood you love, you will be refreshed and gladdened as you fulfill all your work. These luscious seafood you yourself cook can also make your busy days feel and taste better!
_____________
ABOUT THE AUTHOR:
Nicole Ann Pore is a writer, an events host and a voice over artist. She finds quality and well-researched writing as a worthwhile avenue to enlighten and delight others about things that matter. For her, it's restoring and fulfilling the heart and a great way to clear the mind while loading it up with fresh learning. Film critiquing and filmmaking are among her interests too. Giving all the glory to God, Nicole graduated Cum Laude from De La Salle University Manila, Philippines with a Bachelor's Degree in Communication Arts.