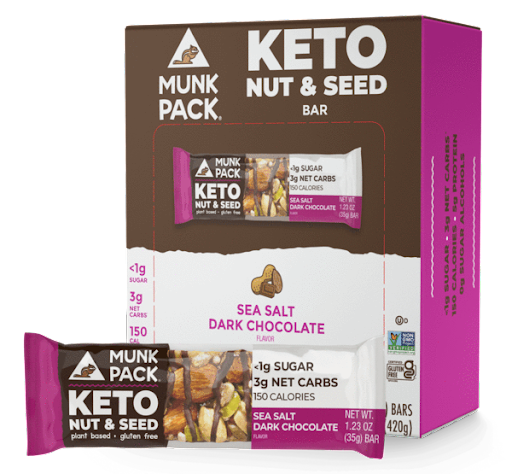 Everybody is different. There is no one-size-fits-all diet that will magically suit everyone. Every day, we go through a myriad of misleading diet plans that are not even tested and not created by professional dieticians. It can put you in a confusing situation where you cannot decide the diet plan ideal for you.
Low carb diets have proven to be highly beneficial for many of them. It has shown benefits from weight loss to reduced risk of heart issues. We have performed some research on how keto has shown effective results to individuals. How and why low carb low sugar snacks have made an impact. If you are in a catch 22 situation about starting a keto diet, this little guide will help you.
What does it mean to be on low carbs?
There is no defined amount of carb to call it "low" carb. That is where things get confusing. More often, research uses different definitions for low carbs. But according to the general overview, when you reach 20-30% of your daily energy intake from carbs, you can call your diet low-carb. It is about less than 130 grams of carbs per day.
The keto low blood sugar snacks are ideally made for keto or low carb diets. These snacks contain the ideal amount of nutrition needed for your energy intake without disturbing the keto diet. Other options with approx 15g complex carb per serving include:
Half uncooked sweet potato
One slice of wholegrain bread
Half wholemeal wrap
About half cup cooked brown rice.
One thing to note- when you are on a low-carb diet, you should consume higher fiber carbs like wholewheat pasta or oats. These have a larger and complex molecular structure than fewer fiber carbs. High fiber will help you feel fuller, and it even offers many health benefits.
Why "low" and not "no" carbs?
Following a low-carb diet means that you decrease the amount of carb intake and not eliminate it. This depicts that we increase the protein intake in our diet, for example, fish, meat, and eggs. Please note that the low-carb diet and the keto diet are not entirely similar.
A ketogenic diet almost eliminates carbs and is high in fats. The body then undergoes ketosis. This might sound ideal, but following the keto diet in the long run can be challenging. A low-carb diet, on the other hand, can be more sustainable and easier to follow. If you have keto low blood sugar snacks and a diet plan, it can be considered to try a keto diet. 
Note that not all keto snacks or low carb bars are actually low in carbs or high in protein. They have ingredients like sugar, preservatives, and more that are not suitable for a low-carb diet.
For reliable snacks, you can visit renowned stores like Munk Pack. They have a vast collection of low-carb snacks for keto. You can even choose from a lot of flavors in these snacks and satisfy your sweet cravings.