The Latest Digital Marketing Trend for 2022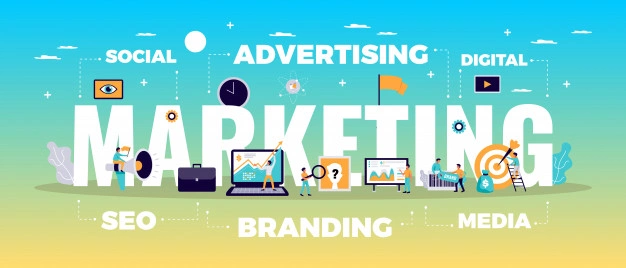 There are a lot of moving components in digital marketing. Through SEO, you may enhance exposure and organic traffic. As well as establish a brand through your social media presence. Marketing automation can help you save time and create a more tailored experience for your customers.
PPC management can entail "jumping the line" on search engine result pages. Many digital marketing teams are kept on their toes by these and other moving pieces.
They are constantly changing as new technology, tactics, and near-endless Google and Facebook algorithm adjustments keep them on their toes.
But you have to understand that what worked in 2020 or 2021 may not work in 2022. And you must stay on top of these trends to provide the best possible results for your clients.
As we enter a new decade and technology continues to evolve at a breakneck pace, here are the digital marketing trends to look forward to in 2022.
1. Featured Snippet
When you have a query, you usually type it into Google, hit enter, and click on the article that best answers your question or provides the information you require.
However, you may find the solution in a paragraph near the top of the results page. These boxes, known as Position Zero in search engine results, frequently include an image.
As well as all of the information you were looking for in an easily distinguishable box. You don't need to click on an article because you already know the answer. This is referred to as a no-click search.
These are provided by Google and other search engines to assist people in fast finding answers and to keep them on their page.
The idea is to include something in these snippets which will persuade the reader to click on your website for further information rather than the search engine that gave them a quick answer.
2. Google verified Listings
Google My Business listing gives vital information. And helps establish your geographical location for businesses that operate locally, such as a plumbing firm or a veterinary clinic.
Having a Google My Business listing with a geographically defined service region helps you appear for "near me" searches.
Customers can also learn more about your company from Google Search results. Your open hours, address, and star rating left by other users are all visible to your potential consumer at a glance.
You should validate your Google business listing and maintain the information up to date to ensure that the information displayed is accurate. The following are some of the advantages of validating your business:
In Search, Maps, and other Google products, you may manage your business information.
Businesses that have been verified are thought to be more trustworthy and reputable than those that have not.
When you authenticate your business, you're preventing fraud if someone pretends to be the owner and claims your listing as their own.
3. Voice Search
Voice-activated digital assistants are still popular, and let's face it: some people talk to Alexa, Siri, or Cortana more than they chat to their family members.
Voice search's popularity at home and on mobile phones has resulted in one of the most dramatic revolutions in keyword usage.
Consider that for a moment. When we use Alexa for information, we word our search differently than when we use Google.
For example, instead of typing "essay typer" into Google, a person looking for essay help can ask Cortana, "where can I find essay help services?" Choose your keywords while generating material based on the questions people could ask when using Siri or Alexa. This can help you gain more attention, and this digital marketing trend isn't going anywhere.
4. Visual Search
Users may now upload an image and acquire information about an object merely by looking at it. Rather than entering a description into Google. The search yields species information if they're submitting a plant photo.
And history data if they're sharing a landmark photograph. When a user searches for a product, it offers a list of similar products with links to where they may be purchased. Google Lens, Pinterest Lens, and other similar search capabilities transform a user's camera into a search bar.
How might visual search benefit your company? Add high-quality images tagged with descriptive keywords to your online inventory, implement an image search, and consider advertising on Pinterest (if your target demographic uses it). Advertisers who work with them benefit from improved search results.
Take into account the following:
Search engines will be more likely to locate your photographs if you have an image sitemap.
Before uploading photographs to your website, give them descriptive filenames.
Alternate text, often known as "Alt tags," should be added to all images.
5. Online Review
Your company's ability to acquire new consumers or clients can be made or broken by online reviews.
While any firm can promote its products or services, authentic, unbiased reviews can be provided by other consumers. Having many genuine reviews may set your company apart from the competition and begin to develop confidence before customers even visit your website.
Google Business reviews are the most useful for a company to receive. These are the most reliable and prominent sources, and your Google Business listing allows customers to contact or visit your website. Another great source of online evaluations is Facebook, which you can utilise to create a testimonials page on your website, while Yelp is best for restaurants, hotels, and recreational enterprises.
Provide your customers with a simple link to your Google Business listing where they may post a review to enhance the number of reviews you have. 
6. Automated Google Ads
Ad's professionals evaluate every piece of data and continuously modify and adjust keywords, bids, and ad language to produce the best possible results from a Google Ads campaign.
This intense attention to detail produces benefits, but it is stressful. When business owners attempt to conduct a campaign, they may become completely overwhelmed and fail.
Automated bidding tactics are an excellent example of this. These allow Google to employ machine learning to examine the massive amount of data it collects on its users to alter your bids in real-time.
Advertisement experts can use automated techniques while maintaining complete control. Smart Bidding was introduced in 2016.
And it is a handy example of automated bidding. However, most business owners are unaware of what it is or what it does.
It's necessary to keep in mind that optimising PPC performance still requires a lot of human effort. You can't just set it and forget it and expect it to work; you must test everything, including automated bid techniques against one another.
7. Chat Bots
Chatbots are one example of conversational marketing in action. Chatbots use artificial intelligence (AI) to provide automated human-like messages to website users in real-time.
According to surveys:
For businesses, the most significant advantages of chatbots include 24-hour service (64 percent), rapid responses to enquiries (55 percent), and answers to simple questions (55 percent).
According to Overall, 80 percent of customers have had extreme encounters with chatbots.
According to Juniper Research, by 2023, eCommerce transactions via chatbots would total $112 billion.
According to Insider Intelligence, Consumer retail spending via chatbots is expected to reach $142 billion by 2024, up from $2.8 billion in 2019.
Parting Words,
So, there you have it.
Change is an inevitable element of the job for everyone working in digital marketing. To obtain an advantage over your competition, you must continue to embrace new technology, techniques, and methods.