Important Coverages to Expect in a Heavy Goods Vehicle Insurance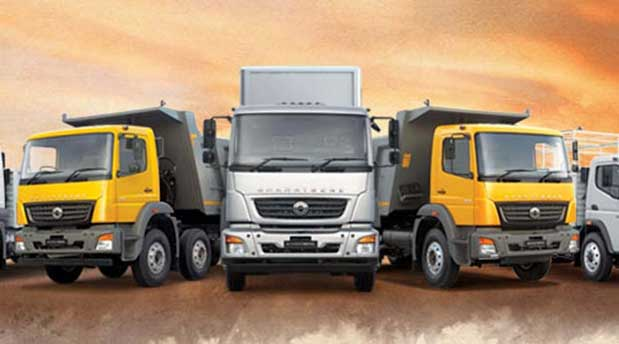 Insurance policies of commercial vehicles should be considered more seriously than your personal vehicle because of huge liability risks. While running a transit business, you need to understand that transportation vehicles need to be in good condition and safe from all potential threats. The heavy goods transportation vehicles are expensive and their service cost may also go out of your budget. Therefore, a feasible heavy goods vehicle insurance is necessary to neutralize all the risks. Every insurance company offers different types of insurances to the transit businesses that vary on the basis of inclusions and exclusions of coverages. Are you getting adequate coverage after investing in an insurance policy? Let's learn about some important inclusions every transit business owner should know. 
Major coverages to expect in a heavy goods vehicle insurance 
Compatibility with the geographical conditions 
The insurance policy you are buying for your transit business should be compatible with the geographical conditions. Different terrain conditions require different coverages while running a vehicle on the road. For instance, if you are transporting goods in a hilly region,  the coverage must include protection from snowfall, avalanche and hail storms. Similarly, a vehicle running in rainy areas should have coverage from landslides. 
Accidental damage of vehicle and goods 
Loss of vehicle and transported goods should be completely covered in the insurance policy. Make sure that the insurance agent has calculated the vehicle value along with cargo correctly so that you don't have to bear the loss if any mishap occurs. Damage factors such as fire, flood, mishandling and road accident should be mentioned clearly in the contract form. 
Human activities 
Intentional human activities causing damage to goods and transportation vehicles are unpredictable. Theft, riots, terrorist attacks and strikes are the human activities that severely affect your transit business. If you are doing business in a politically disturbed area, pay more attention to these coverages.
Hospital expenses
The hospital expenses coverages vary from policy to policy. It is advisable to invest in a heavy goods vehicle insurance that includes the coverage of driver, co-passengers as well as third-party too. 
On your first consultation session, ask the agent to provide all details regarding inclusion and exclusions. Pay attention to the excluded factors. If anything important is missing, request for an add-on or the higher insurance policy package.