8×8 is Transforming Business Communications, Here is How?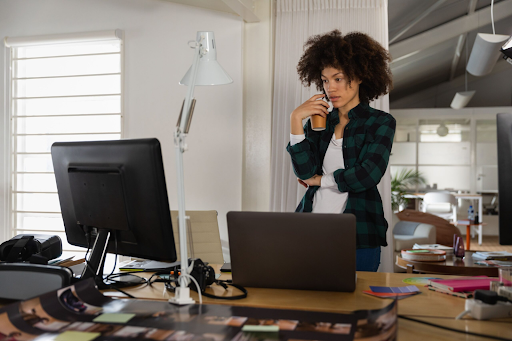 8×8 is transforming the way businesses interact both internally and externally. Even the employees in the workplace now feel more connected and productive by integrating telephony, video, chat, contact centre, and effective API solutions into one global, reliable, secure cloud communications platform. No matter where they are in the world, they feel more engaged as these solutions work wherever there is an internet connection.
Why should you consider 8×8 as a Unified Communications as a Service Solution?
It is secure and compliant
The security, compliance, and reliability risk in communications systems is real. Any data breach can greatly impact a business's reputation and revenue.. Integrating 8×8 protects your business with the highest data security and compliance levels as the platform is verified by third-party privacy, security, and compliance certifications.
Reliable
The platform and patented technology of the 8×8 solution deliver a reliable end-user experience over ineffective networks. It is also supported by an end-to-end SLA that covers call quality and uptime while making your business ready and responsive. 8×8 is designed without any single point of failure, making the infrastructure highly secure, delivering the services from a secure, mirrored, top-tier, and geographically diverse state-of-art data centre. The SLA includes a 99.999% uptime, meaning less than 6 minutes of downtime are guaranteed yearly. It means that communications will always be there for your business, no matter where you need it.
Trustworthy
8×8 delivers secure, reliable, and compliant services with complete transparency that supports global business-critical communications and collaborations for millions of users. Further, businesses and enterprises get the security and peace of mind they always expect. When it comes to a work-from-anywhere workplace, trust is more important than ever, and 8×8 delivers complete security measures. Further, the compliance standards and the reliability promises to support business communications and continuity across the globe.
Insightful
From reporting call activity to AI-driven speech analytics – everything becomes easier with 8×8. The ability to bring and analyse data from all over the communication touch points delivers unique insights that result in productivity improvements, cost savings and revenue growth. You can gain insights from every transaction available, including a customisable user interface, enterprise APIs, and scheduled reports.
How can 8×8 Integration Help Your Business Work Smarter?
8×8 cloud communications platform empowers employees, delights customers, and powers agility. With its integration, you get the most out of your investment 24/7 year around. Success is not a single event but an ongoing process supported by trust and confidence. So, whether it is regional or global, single or multiple business units, 8×8 manages the implementation.
When there are millions of business users and hundreds of customer implements, successful communications and contact centres are what you need. With 8×8, it is easier to measure cloud solutions' effectiveness with real-time reporting, AI, and advanced analytics. Data collection and analysis become easier for decision-making, boosting productivity to exceed customer expectations.
When you get your solution integrated and up and running with 8×8 in Australia, the entire process becomes easier from start to finish. Combining communications with your business apps in one place allows everyone to work smarter, not harder.