What Is A Throat Hit: Top Ways To Tailor Your Experience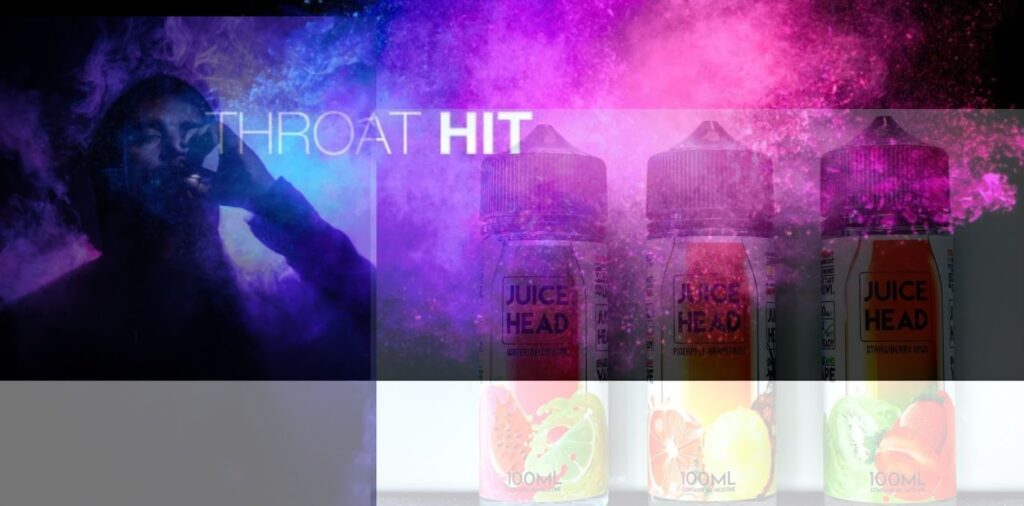 Vaping isn't just a habit but a lifestyle. And, so getting the "great throat hit" is a big deal.
Vaping is a healthy alternative to smoking (as proven by several scientific researchers!). By investing in a quality vape and vape juice, you can get rid of your smoking habit, plus contribute to the cause of creating a smoke-free world.
It's 2022, and you can find e-liquids in unique flavors to turn your vape into a lifestyle. Juice Head E-liquid is one of the most premium vape brands that favors the growing craze of vaping and helps you elevate your experience.
The key to making the most out of your e-liquid is to get a great throat hit. But do you know what it means and how to ensure that? If not, don't worry! We've got you covered with our expert tips and tricks. Check out!
What Is A Throat Hit?
In the vaping world, you'll often hear the phrase "throat hit" by vapers. It is a feeling that the vapor from your vape gives you on the back of your throat as you inhale. A strong throat hit feels similar to smoking cigarettes, perfect for those who have switched to vaping to quit smoking.
However, not all throat hits are the same. You can also experience weak throat hits: when instead of hitting at the back of your throat, vapor goes down smoothly on inhaling. This type of experience is ideal if you're a beginner, as the opposite may irritate your throat and make you cough if you've never done it before.
Top Ways To Tailor Your Throat Hit
Now that you know there are strong throat hits and weak throat hits when vaping, you may be wondering – which one is perfect for you? The precise answer to this is that there is no such thing as a perfect throat hit. It depends on your personal preference: do you want a cigarette-like throat or just a smooth hit from the delicious Juice Head E-liquid flavors?
Thankfully, tailoring your throat is straightforward. You just need to follow some proven tips and tricks to make it happen.
Tips To Get A Strong Throat Hit
Buy quality e-juice, particularly Juice Head e-juice with higher nicotine content.
Choose a higher-PG blend.
Consider menthol flavors or citrus blends in your e-liquid.
Increase the power or temperature of your vape.
Decrease the airflow for a more concentrated and hotter vape.
Tips To Get A Smooth Throat Hit
Buy e-juices with no or low nicotine strength.
Choose a higher VG-blend (anything over 70% VG).
Consider sweet flavors. Sweet, creamy, and bakery Juice Head vape juices offer gentler throat hits.
Decrease the power setting.
Open up your airflow.
Bonus Tip: If you want to satisfy your nicotine cravings without a harsh hit on the back of your throat, consider switching to nicotine salts or salt nic vape juices.
Final Words
Getting a great throat hit is easy once you know which type of e-liquid is suitable for you. Until then, keep trying different flavors and nicotine strengths to find a combination that works for you and your vape. Also, make sure to browse through the collection of Juice Head E-Liquid for premium quality.