Top 6 Benefits of Investing in Used Golf Course Equipment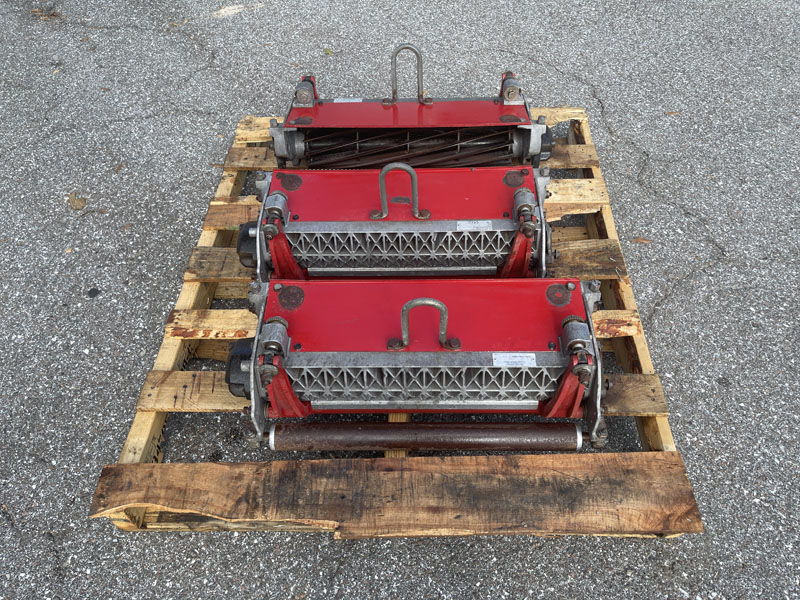 Golf is undoubtedly an expensive sport. Almost everything that is related to golf, including golf courses and turf maintenance equipment, comes with a hefty price tag. When buying turf maintenance tools, like mowers, aerators, vacuums, it is vital to choose your equipment from a reputed brand, like Toro, John Deere, and Jacobsen, as they tend to serve for a long time. However, the prices of golf course equipment from Toro or other similar brands are high & not everyone can afford it. Here is where used golf course equipment comes into play. Not only will it save you a lot of money but also make it easier for you to maintain your golf course.
However, with endless numbers of used golf equipment available in the market, it isn't easy to choose the right one. So, make sure you avoid buying a used golf course machine directly from its owner. Instead, always buy it from a reputed dealer who can inspect these used tools. Before you go ahead, it is wise to understand why you should invest in used golf equipment. In this guide, we will discuss the same.
Benefits of buying used golf course equipment
Quality equipment: Golf course maintenance equipment is expensive that you can't buy after every few months. One of the most common reasons to buy used equipment is that you get quality equipment at a much cheaper price. Moreover, when you include a third party when buying used golf equipment, you can ensure that you need not worry about its poor functioning. Your mind can be at peace as all machine parts are working well.
Branded machines: A new Toro golf course mower can cost you thousands of dollars. However, when you choose a used golf mower, it is worth buying a branded golf mower rather than a non-branded new mower. The reason behind it is that branded mowers are designed to serve for a long period of time. Also, the price depends on a product's model number, specifications, and work hours. You can choose an upgraded model as per your budget.
Direct home delivery: Just like new equipment, you can get used Toro golf course equipment at your doorstep. However, you need to choose a dealer that provides home delivery options. Once you have found such a dealer, all you need to do is visit the official website of the seller and place your order.
Upgrade your model: Since golf maintenance tools tend to be expensive, you can't afford to change your machine every now and then. But when you buy a used tool, you can easily replace your equipment without worrying about the money you have invested in it.
Tax savings: When you buy a new golf maintenance tool, the overall price of the machine also includes tax, which will increase your expenses. However, when you choose used golf equipment, you can get the tax benefits and save money on tax.
Avoid depreciation cost: Be it golf course mowers or aerators, its original cost will reduce with the time due to depreciation. However, when choosing used Toro golf equipment, you need not worry about its depreciation cost.
The Bottom Line
Now that you know what are the benefits of investing in used golf equipment, what are you waiting for? Explore the internet to find the best dealer who can provide you with an outstanding deal on used golf course maintenance equipment. Before you choose your dealer, make sure you check the previous client testimonials to ensure you are choosing a reliable dealer. All the Best!