The 6 Best Places To Use Anti Slip Tape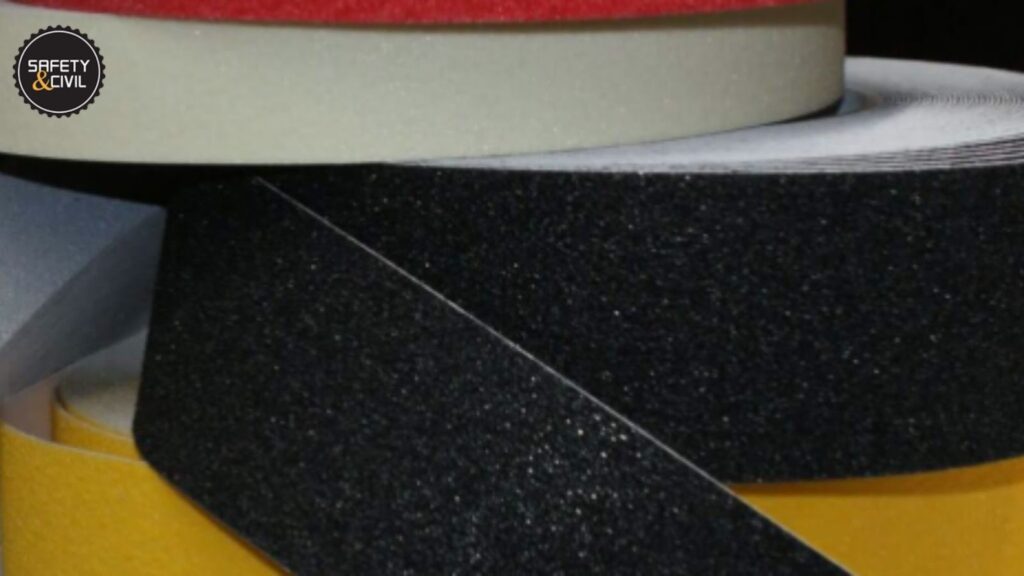 Slips and falls count for the most common accidents in industries. And these accidents cause many injuries like serious sprains, strains, cuts, fractures etc. In order to prevent all such situations, one equipment that can be extremely helpful is anti slip tape. Here are six places where you can use anti-slip tape.
Building Entrances
This is one of the most appropriate places to use an anti slip tape. You might have seen water entering a building when it snows or rains. And this happens when people walk in through the entrances. Their footwears bring in a lot of water inside the building. With the intake of water there also enters a risk of slipping or skidding. When the floor is wet there are more chances of people getting hurt by falling or experiencing a bad skid. By adding a traction tape at the entrances, there is some friction that gets added to the floor. So now when people with wet shoes enter the building they wont fall as the floor is not slippery anymore.
Ramps
Another place to install reflective tapes is ramps. A building has several areas that are elevated. And elevation tends to experience many STFs. This usually occurs when the surface is slippery. By installing a slip resistant tape on the ramps all over the workplace, you can guarantee your employees safety. And not only employees, but visitors and you yourself can experience safe and easy navigation in such areas with the help of slip free tape.
Stairs
Stairs with traction tape over them is a common site at the construction buildings. Well, traction tape is put on the stairs for a good reason. At the construction buildings, the construction workers, visitors and many other people have to climb the stairs multiple times in a day. And if any of those people slip on stairs, they can fall a significant distance resulting in a serious injury. By adding the strips of anti slip tape on the stairs one can prevent visitors and workers from slipping. Now even if the workers are wearing casual shoes, they do not have to risk their lives every time they climb stairs. You can either cut the strips of anti slip tape on your own or purchase pre cut strips and get them pasted on the stairs.
Loading Docks
Then comes the loading docks, again an elevated surface where risk of fall is high. Loading docs are basically high traffic areas where workers are exposed to various elements. At these places, trucks and shipments enter and exit the building, and many workers load and unload the material. Basically it is a quite busy place to be where the risk of slip or skid is more when the weather is wet. With all these factors combined, loading docs are extremely hazardous. By adding anti slip tape in different parts of the loading dock you can ensure everyone's safety. Therefore it's a worthy investment for sure.
Food Service Areas
Lastly, the kitchens and cafeterias are common places where STFs occur. These are the places where water can get spilled on the floor every now and then. And if not spilling of water then a small leakage from drains, sinks and pipes present in the kitchen might lead to big unavoidable problems. Installing anti slip tape can be a huge help here. It can keep the chefs and waiters safe.
Footwear also plays a major role when it comes to safety. But many a times you can not guide every visitor about the footwear. Anti slip tape helps in creating a strong traction and avoid unwanted situations relating to slip and skid.