Know Why Tech Recruitment in Dublin is Flourishing in the 21st Century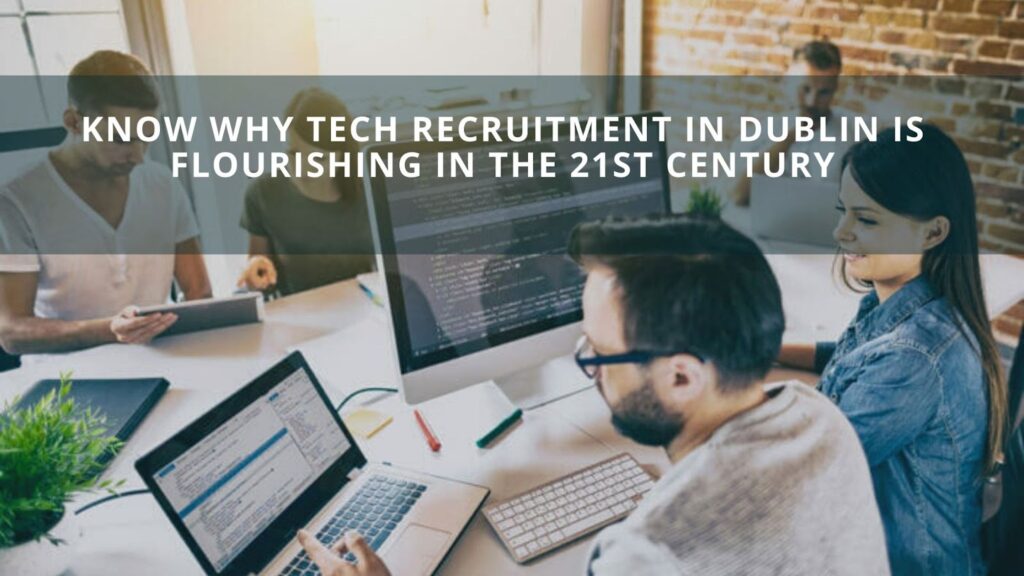 When it comes to tech recruitment in Dublin, it seems like that almost every organization needs a developer or developer for their growth. Without any doubt, the demand is quite higher than the supply. This translates to the fact that graduate software developer jobs in Dublin come with good pay and many benefits and options to choose from. Are you also looking for a full-time position with an established company or a startup job with an equity firm? If yes, then there is more to explore than you can expect. 
Seeing experts with years of industry experience have always shared that this demand is not ending anytime soon. More than 2,300 tech startups are looking for developers in Ireland alone.
Here is a quick rundown of observations on why Dublin could be your next tech job destination.
The Whole World Runs On Software
This is probably obvious because it is a transition that has been ongoing for a few generations. However, it cannot be understated. Every business and organisation in the world needs an app or a website plus lots of software, often custom if the company is large. Every person with internet access uses lots of apps and websites every day.
Projects Are Getting More Intricate
Using a language with a garbage collector in a modern IDE with lots of libraries and going "serverless" is more productive than writing C++ in 1995. Can you now hire five times fewer developers than in 1995 for the same project? Probably. Still instead, it is more likely you hire the same number of developers, and the project will be more ambitious because customers come to expect more.
Apps/Websites Get Assembled Several Times
Why is there Bing when there is Google? Why are there a million messaging apps built from scratch by a different team? Why are there a thousand competing e-commerce platforms? This seems like a duplicated effort, yet it is normal. It is just how competition works, and it is not unique to software. Part of the reason is that software is still local; now, developers are in huge demand around the world.
New Platforms Introduced In The Market
A few years ago, it was enough to hire web developers. You need to hire experienced candidates (in different specialisations) looking for software developer jobs in Dublin. You may also build messenger bots and chatting apps depending on your product. The biggest step forward was probably the web, which most likely got better over time. Today, frameworks like Unity, React Native or Flutter are trying to abstract over multiple platforms to make software development easier and cheaper.
While the Dublin job market can be competitive and the cost of living might seem prohibitive, the demand for software developers is still rising. Higher salaries and additional benefits in the capital city make it a great option for many developers looking to advance their careers and enjoy the benefits of living in a major international city.