5 Reasons Every Homeowner Should Have Bed Bug Interceptors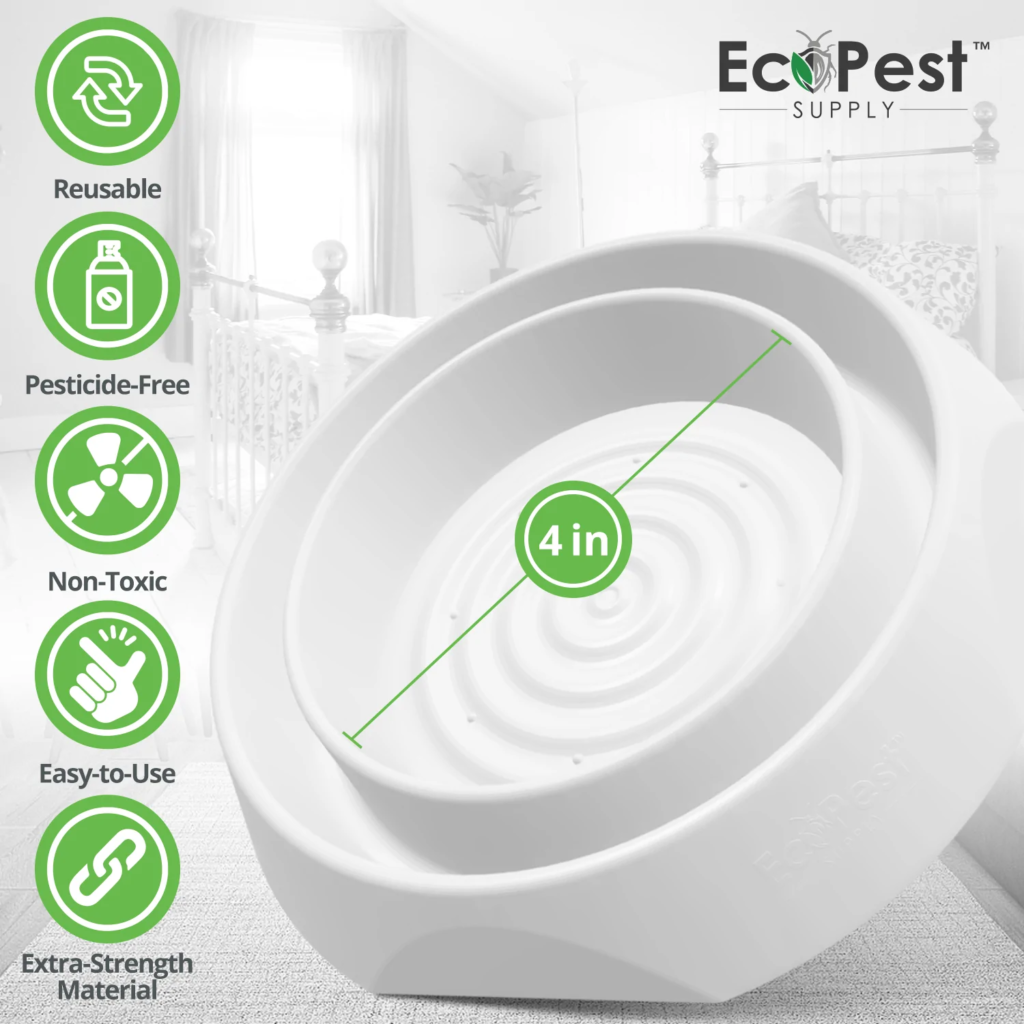 Most of us have heard the horror stories of bed bugs in homes, hotels, and even public transportation. The best defense against a bed bug invasion is to be proactive and take steps to limit their presence in your home. One preventative measure that all homeowners should consider is the use of bed bug interceptors. These devices are inexpensive, easy to use, and highly effective in protecting the human environment from these pesky blood-sucking pests. 
In this blog, we'll cover the top five reasons why every homeowner should have bed bug interceptors:
1. Interceptors reduce the risk of infestation. Bed bugs live in dark, out of the way places like mattresses, bed frames, and headboards. By placing bed bug interceptors under each leg of furniture, any bed bug that tries to crawl up the leg will get caught in the interceptor's slippery moat. This reduces the risk of an infestation and allows you to sleep soundly, knowing your mattress and furniture are free from bed bugs.
2. Interceptors allow for early detection. Bed bugs are elusive and can hide in tiny crevices and cracks, making it hard to spot them until an infestation is fully underway. Bed bug interceptors are an effective way to detect bed bugs early on since they catch the bugs as they climb up the furniture leg. That way, you can take action before an infestation can get worse.
3. Interceptors are easy to use. No special skills are needed to install bed bug interceptors—just place them under each leg of furniture and know that your furniture is protected. Using bed bug interceptors is fairly easy, however it does take some preparation to ensure that they are used correctly. Make sure to regularly check the interceptors and clean them out with soap and water before placing them back in to use.
They need to be monitored regularly, at least once a week, in order to determine if any bed bugs were caught in it. If any bugs were intercepted, they must be disposed of and the interceptor must be reset. The interceptor should also be cleaned between uses as well.
4. Interceptors are cost-effective. Bed bug interceptors are an affordable way to prevent an infestation and significantly reduce the costs of an exterminator or other treatments. Most of the bed bug removal tools are designed in such a way that it helps limit the spread of bed bugs by providing a physical barrier between the infested area and non-infested areas.
5. Interceptors are a natural, pesticide-free solution. Most bed bug treatments and eradication methods use potentially harmful pesticides. Despite their effectiveness, the use of these chemicals is not recommended for long-term use due to the potential health risks. Bed bug interceptors, on the other hand, offer a natural way to keep your home bug-free without the use of chemicals.
By implementing these five easy steps, you can help keep your home insect-free and give yourself the peace of mind that comes with knowing your family is safe from bed bugs. Plus, you'll save money in the long run by avoiding costly exterminator visits and treatments. Test the effectiveness of bed bug interceptors for yourself, and reap the rewards of a bed bug-free home.