Fitness Insurance for Fulfilling your Financial & Healthcare Goals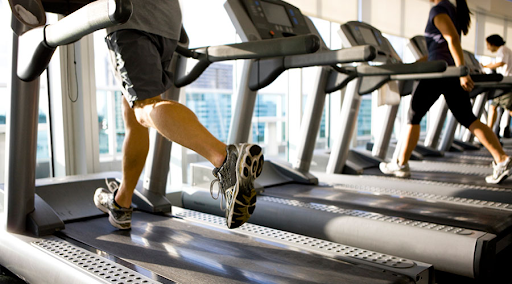 The high prospects of being impacted by lifestyle diseases such as hypertension and cardiac fatigue have led to a constant rise in adopting a healthy lifestyle. If you're associated with the fitness industry in Australia, then you should have fitness insurance. In addition, insurance serves as a good foundation for your professional career. 
From professional trainers, coaches to gym owners, relevant coverage is an absolute must. With a few different types of insurance for fitness professionals, it's important to understand which cover is right for you.
Let's understand the nitty-gritty of fitness gym insurance to help you make a wise decision that is available for you.
Personal Trainer Insurance
According to the National Safety Council (NSC), in 2019, exercise, with or without equipment accounted for 468,000 injuries. While it's important to protect yourself from injuries, it's equally important to protect yourself from financial mishaps if a customer were to sue you for any injury.
Personal trainer insurance is a liability cover that secures the trainer financially if a customer files an open lawsuit for a fitness accident. While the insurance varies in cost and coverage, you can cover simple mishaps with no lawsuits, but funds are still needed to cover an injury.
There are two primary categories of kind of personal trainer coverage:
General Liability Insurance: A general liability insurance protects you from the financial damage of an accident or lawsuit. For instance, a client trips overweight on the floor, injuring themselves. The general liability insurance will help you cover the costs of injuries.
Professional Liability Insurance: Often referred to as Errors and Omissions insurance, this coverage will protect you against the claims that your direct involvement resulted in a client's injuries.
Australia's minimum personal trainer insurance cost starts from $602, depending on prohibitive new trainers to part-time gym instructors.
If you own a personal training facility or a brick and mortar establishment, your coverage needs may differ from the insurance, as mentioned earlier. Therefore, we suggest you consult a reputable insurance agent to understand your exact requirements.
Public Liability Insurance
The public liability insurance protects you against claims of a public member alleging that a person or person's property incurred heavy damages due to your business trading.
Say someone hurts over working on gym equipment and demands compensation for physical damage, medical expenses or loss of earnings. Public liability insurance can help cover those claims.
Public liability insurance protects your financial interests from such unprecedented events. In addition, these coverage policies ensure that you financially overcome any undesired situation.
If you have a fitness facility, then credible equipment insurance is a must for you. Today, high-quality fitness machines are extremely expensive, so it's wise to protect your equipment against any damage, theft or loss.
Often several equipment liability policies include your premises, products and advertising with zero deductibles on liability claims.
Insurance for Professional Indemnity
Insurance of professional indemnity covers you against the claims from a third party that your assistance as a fitness instructor-led to their physical or financial damage. For example, personal injury due to the instructor's carelessness and ineffective client training programmes are common claims that you can cover from the insurance for professional indemnity.
Final Thoughts
Almost every gym and fitness facility in Australia is a prerequisite for trainers to have their insurance. While focusing on physical fitness, it's important to consider your fiscal fitness as well.
Fitness insurance not only protects your financial interests but also allows you to obtain council permits and work outdoors. So, be mindful of your requirements when selecting a fitness gym insurance for detrimental impacts and employee churn.