Why Do We Think Our Cannabis Vape Pen Is The Uk's Best?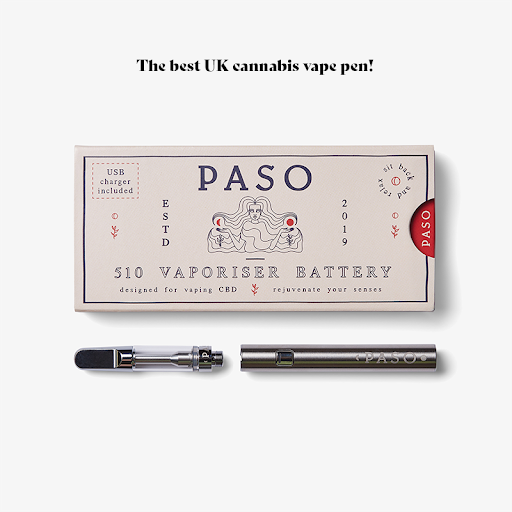 A cannabis vape pen is a vaping device designed specifically for being able to vape thicker cannabis distillates and oils. Better known as CBD Vape pen in the UK, it's most suitable for vape oils that have a higher concentration of CBD or cannabis than ordinary cannabis oils or e-liquids.
Due to the higher content of CBD (about 55-65%) in CBD vape oils, they are also much thicker and viscous in consistency. As a result, they need more heat to activate the CBD so as to give you the desired effects. Unlike ordinary vaping devices, what's called a cannabis vape pen or marijuana vape pen in the US serves this purpose perfectly. 
A vape pen mostly refers to a compact and portable pen-like device that you can use to vape cannabis oils on the go while also being discreet in public. In the UK, marijuana products are banned due to the higher levels of THC in them- the main compound responsible for making you feel high. As a suitable alternative, hemp (marijuana's cousin derived from the same plant family) is legal since it contains only about 0.3% of THC and much more proportions of CBD. 
Now, there are two main types of cannabis vape liquids that you can vape in the UK – cannabis e-liquids and cannabis vape oils (all of which derived from hemp!).
Cannabis e-liquids are a mixture of PG and VG blended with hemp extracts and terpenes for flavoring. They have only about 5-10% of CBD content so best suited for people who vape often or don't want stronger effects. E-liquids can be vaped in any ordinary vaping device.
Cannabis vape oils on the other hand are just pure hemp extracts and natural terpenes without any carrier agents such as PG, VG, PEG and MCT. So unlike CBD e-liquids, CBD vape oils are not diluted down by any base oil. This makes cannabis or CBD vape oil in the UK the perfect choice for people who want a stronger hit of CBD with less need to vape so often. 
But like I said before, CBD vape oils are much thicker, denser and sticky in nature thus it needs special vaping devices such as a cannabis vape pen for the best and maximum effects. And while there are all sorts of vaping pens in the market, we like to think that our Paso CBD Vape Pen is one of the best! 
Here are some of the best features of our cannabis vape pen:
Universal 510 thread which is compatible with all standard size cartridges available in the UK

Multiple Voltage settings to vape both CBD vape oils and e-liquids
A low-cost Cannabis Vape Pen that you can buy in under £20. At present, it's available at a special discount of 50%. So, you can grab one for just £9.95

Our vape pen is built in metallic silver finish in a slick design and is possibly as stylish as they come 
Pre-heat function is yet another useful feature of our CBD vape pen as it allows you to heat up and activate the vape cartridge right before you want to vape so perfect if your oil has gotten a bit cold
So over-all, it's one of the highest quality, but affordable cannabis vape pens for sale in the UK that is perfect for vaping lovers of all kinds.