Check Out The Benefits Of Refinancing Your Mortgage!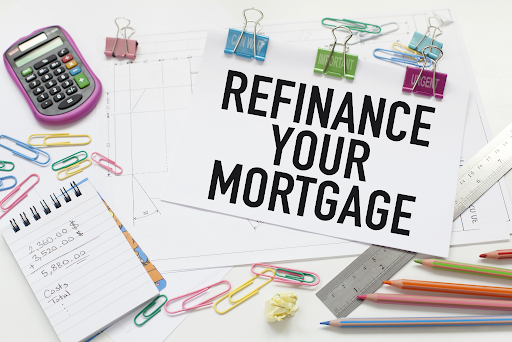 The sinking interest rates have led individuals to fulfill their financial needs by taking loans. Although low-interest rates are ideal for taking loans, there are some other factors that must be considered in order to manage your finances well. Beyond saving money for upcoming heavy expenses, replacing your old mortgage with a new one can also prove to be beneficial. If you are wondering whether you should refinance your mortgage now, keep reading through to learn more. Let us dive deeper and check out the lesser-known benefits of refinancing your mortgage: 
1. Low-Interest Rates And EMIs
Borrowers can save a lot of bucks over the term of their loan when you close for a lower interest rate. Refinancing your mortgage not only means low-interest rates but the borrowers also have to pay lower monthly mortgage payments. Thus, the new mortgage can pay off the debt of the older one and comes with perks of low-interest rates as well as EMIs. Before applying for mortgage refinancing, you can also use the free online mortgage calculator to have an approximate idea of your monthly payments.
2. Pay Off Your Debt Early
Refinancing is highly appreciated by borrowers who already have ongoing loans. Refinancing the older mortgage reduces the term of the loan and allows the borrower to pay off their years of debt quickly at low-interest rates. It enables the borrowers to move to approx half of their previous home loan term. Additionally, there is no significant change in the monthly mortgage payments as the loan will be paid off in a shorter period of time. Therefore, the borrower can get off from the burden of paying a huge debt for years to come by refinancing their mortgage.
3. Address Current Financial Needs
Financial crisis or heavy expenses can arise anytime, no matter your financial situation or how much debt you are in already. As a borrower, you can do a cash-out refinance, which allows you to use the money for a variety of purposes that can not wait. Whether you have to submit your child's college fees or refurbish your home, everything can be dealt with cash-out refinance.
4. Shortens The Term Of Loan
Many borrowers take a home loan whose installments extend to decades, and people keep paying for the years to come. For example, if the older loan term is 20 years, you can readily refinance your older mortgage to a 10-year fixed-rate mortgage. Refinancing shortens the term of the loan and also allows the borrowers to pay off the mortgage faster. This saves a lot of money in interest over the life of the loan. Since the mortgage rates in short-term loan plans are significantly lower, you can pay off your debt without a significant increase in your monthly mortgage payment.
Additionally, utilize an online home loan calculator to have a rough idea of your port refinancing monthly payments and make wise decisions!