Why Best Weight Lifting Belts Are Necessary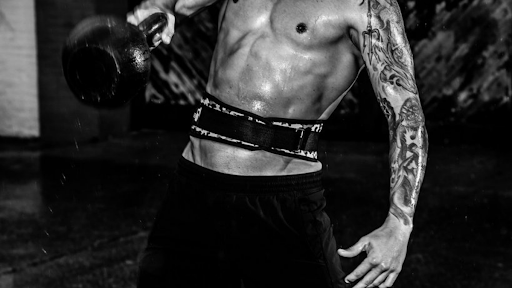 A common debate that gym experts still argue on is weight lifting belts. Some claim that belts are an absolute necessity when working out; others say we shouldn't be using them.
However, the reality is a little different. It depends on the situation to decide whether weight lifting belts are ideal to use or not. If you are a beginner, using weight-lifting belts can invite back pain. But when you are on an intermediate to advanced level, the best weight lifting belts can add value to your workouts.
There is more science beyond what we know about weightlifting belts. We have broken it down into parts to decide when to use these belts.
When You Should Use Weightlifting Belts
There is a reason why many advanced bodybuilders use weight lifting belts every time they work out. It is because these belts offer a lot of advantages.
Few people are not able to do deep squats with heavy weights without a belt on. In simpler terms, when lifting heavy weights, you will need to put on a belt to avoid any injury. Here are the situations when using the best belts for weightlifting is a great idea.
Prevent injury
When you are lifting heavy weights, a weight lifting belt can protect you from serious injuries. Putting yourself under a heavy load can lead to orthopedic problems. Make sure that you are not careless about it. When lifting 80% of your maximum one-rep, the belts will keep you safe from injuries and will keep you in ideal form.
More weight
The best lifting belts help you lift more weights. Advanced athletes are able to lift 5-15% maximum weights after using belts. 
However, you shouldn't be lifting weights more than your capability if you are a beginner. Limit your weights with the belt and give it some time.
Less stress on the spine
When using a belt, your intra-abdominal pressure can rise by 40%. At the same time, the stress all over your lower back discs can reduce by 50%. As a result, the pressure on your lower back decreases drastically.
But only the belt isn't responsible for this decreased pressure. The belt supports your abs, not your spine. The rise in abdominal pressure is responsible for supporting the spine when you carry heavyweights. Your body responds that way to the belt, and results are beneficial for the back.
Better biomechanics
According to research, it is concluded that the best weight lifting belts promote improved biomechanics during weight lifting and squatting. A belt allows one to lift more weight with legs rather than your back. Your legs can get used to heavy stimuli quicker than other parts of the body.
The correct weight lifting belt for you
Weightlifting belts provide significant benefits in many situations. You need to make sure that you get the best weight lifting belt from the right store.
Also, consider that if you are using heavy lips and putting yourself under heavy weights, weight lifting belts may turn out to be a good investment. But if you are a beginner and train with machines and dumbbells, a belt may not be necessary.