What are the Different Ways to Earn Crypto?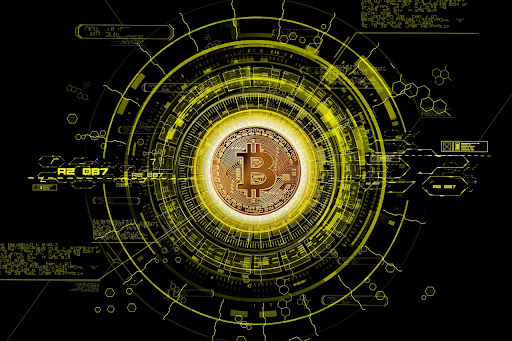 Cryptocurrency is a type of digital asset that uses cryptography to secure its transactions and to control the creation of new units. Cryptocurrency is decentralized, meaning it is not subject to government or financial institution control.
The first cryptocurrency, Bitcoin, was created in 2009. Since then, thousands of other cryptocurrencies have been created. These are often called altcoins, or alternative coins.
Cryptocurrencies are also popular because they are often seen as a hedge against inflation. Fiat currencies, like the US Dollar, can lose their value over time due to inflation. Cryptocurrencies, on the other hand, are not subject to inflation.
Investors also see cryptocurrencies as a potential investment opportunity. Many cryptocurrencies have seen explosive growth in recent years. For example, Bitcoin was worth less than $1,000 at the beginning of 2017. By the end of the year, it was worth over $19,000.
Of course, cryptocurrencies are also volatile. Their prices can rise and fall sharply in a short period of time. This volatility can make them risky for investors.
Now let's discuss some of the ways to earn crypto.
The most well-known cryptocurrency is Bitcoin, but there are many others, such as Ethereum, Litecoin, and Monero. You can earn cryptocurrencies in a number of ways, such as mining, trading, or earning interest on your holdings.
Mining is the process by which new units of a cryptocurrency are created. Miners are rewarded with cryptocurrency for verifying and committing transactions to the blockchain, the public ledger of all cryptocurrency transactions. Mining is a computationally intensive process, so it is often done by groups of people who pool their resources and share the rewards.
Trading is another way to earn cryptocurrency. You can trade cryptocurrencies for other cryptocurrencies or for traditional fiat currencies like US dollars. Cryptocurrency trading is risky, and past performance is no guarantee of future results, but it can be a lucrative way to earn cryptocurrency.
You can also earn cryptocurrency without ever buying any. Some projects pay users for their attention or for completing tasks, and they pay out in cryptocurrency. For example, the Brave browser pays users in Basic Attention Token (BAT) for viewing privacy-respecting ads.
Finally, you can earn interest on your cryptocurrency holdings. Just like with a savings account at a bank, you can earn interest on your cryptocurrency by keeping it in a wallet that offers interest-bearing features.
Cryptocurrency is a new and exciting asset class, and there are many ways to earn it. Which method is right for you will depend on your skills, interests, and risk tolerance.
Frequently Asked Questions
What is Crypto Twitter?
In short, crypto twitter refers to the group of people on Twitter who are interested in cryptocurrencies. This includes people who invest in cryptocurrencies, trade cryptocurrencies, or are simply interested in learning more about them.
If you're interested in following the latest news and developments in the world of cryptocurrencies, then following crypto twitter is a great way to stay up-to-date. In addition, many crypto twitter users are happy to share their thoughts and opinions on the latest news, which can help you make informed decisions about your own investments.
If you're not sure where to start, a good place to look is the Twitter handles of some of the most popular cryptocurrencies, such as @Bitcoin, @Ethereum, and @Ripple. Alternatively, you can also search for the hashtag #crypto to see what others are saying about cryptocurrencies.
Not just that another social media platform that can help you understand the way crypto works is Blockify.
Checkout the platform for more details.