Rules To Follow To Keep Indoor Plants At Home!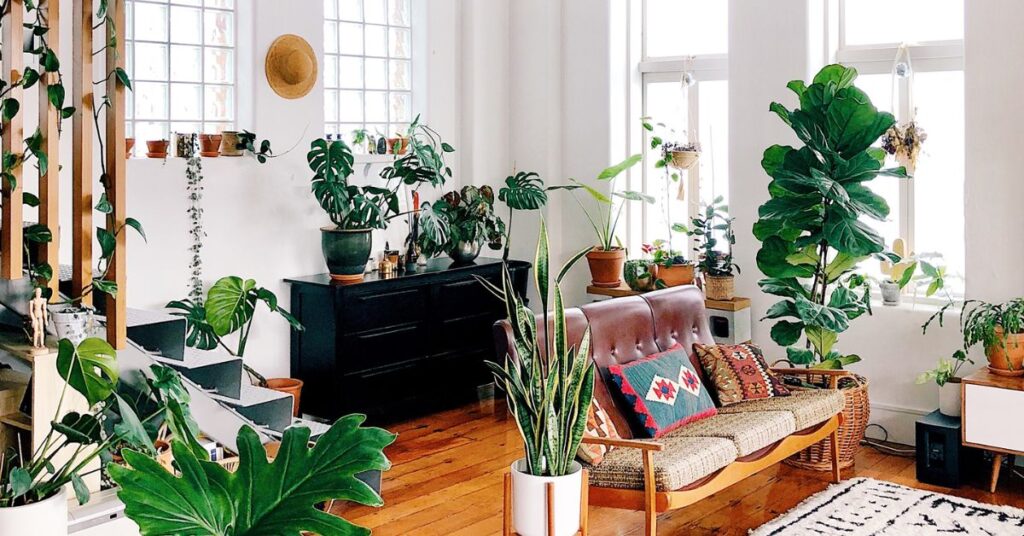 As indoor plants are becoming increasingly popular, it is essential to understand how to keep them healthy and thriving. There are several factors to consider when caring for indoor plants, from proper watering techniques to providing adequate light and temperature. In this article, we will discuss ten essential rules to follow to buy indoor plants that are healthy and beautiful indoors.
Choose the right plant for your space:
Before purchasing indoor plants, consider the amount of natural light your space receives, the temperature range, and the amount of space available. Different plants have different light and temperature requirements, so make sure to choose plants that are well-suited for your space.
Water your plants correctly:
Overwatering or underwatering your plants can be detrimental to their health. The best way to ensure that your plants receive the right amount of water is to check the soil's moisture level regularly. A simple way to do this is to insert your finger about an inch into the soil, and if it feels dry, it's time to water.
Provide adequate light:
Light is an essential factor for the growth and development of indoor plants. Most plants require at least six hours of indirect sunlight each day, while some can tolerate low light conditions. If your space doesn't receive enough natural light, consider investing in a grow light.
Keep the humidity level balanced:
Indoor plants thrive in environments with moderate to high humidity levels. To increase the humidity level around your plants, mist them regularly or place a humidifier nearby.
Use high-quality soil:
Using high-quality soil is essential for indoor plant health. Good quality soil ensures proper drainage and nutrient availability, allowing your plants to grow healthy and strong.
Fertilize your plants regularly:
Indoor plants require regular fertilization to ensure they have the nutrients they need to thrive. It is best to use a balanced, water-soluble fertilizer, which should be applied every four to six weeks during the growing season.
Repot your plants when necessary:
Indoor plants require repotting when their roots outgrow their container. If you notice that your plant's roots are coming out of the bottom of the pot, it's time to repot.
Keep an eye out for pests:
Indoor plants can be susceptible to pest infestations, such as spider mites and scale insects. To prevent infestations, regularly inspect your plants for signs of pests and treat them immediately if you notice any.
Prune your plants regularly:
Pruning your plants is essential to encourage healthy growth and maintain their shape. Remove any yellow or brown leaves, dead branches, and stems that are interfering with the plant's growth.
Learn about your plant's specific needs:
Every plant has its unique requirements for water, light, and humidity levels. It's essential to research and understand your plant's specific needs to ensure they receive the care they need to thrive.
What are the benefits of having indoor plants at home?
Indoor plants have a plethora of benefits. Firstly, they enhance the air quality in your home by absorbing pollutants and increasing oxygen levels. They also have a calming effect and can reduce stress levels. Moreover, they can boost your productivity and creativity by improving your mood and concentration.
What are the easiest indoor plants to care for?
If you're new to plant parenting or simply don't have much time for upkeep, some easy-to-care-for indoor plants include snake plants, spider plants, pothos, and ZZ plants. These plants thrive in low light and can tolerate periods of neglect, making them perfect for busy individuals.
Conclusion:
In conclusion, indoor plants are a great addition to any home, but it's essential to follow these ten rules to keep them healthy and beautiful. From choosing the right plant for your space to providing adequate light, water, and nutrients, there are several factors to consider when caring for indoor plants. With the proper care and attention, your indoor plants will continue to thrive and add a touch of nature to your home.