Jewelry Sketch Design: Frequently Asked Questions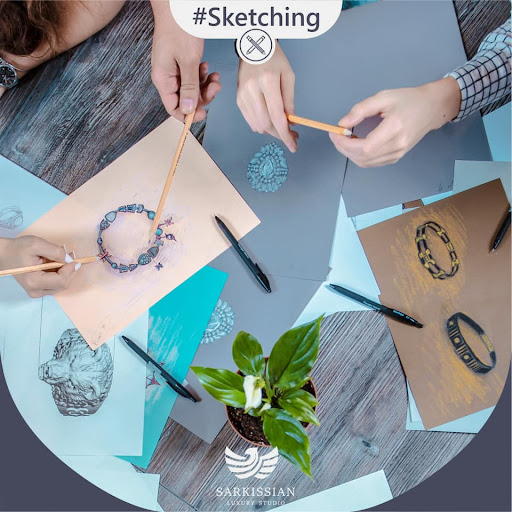 What are the things to keep in mind while creating your own Jewelry Sketch Design?
When it comes to creating a sketch of a jewelry design, the options are endless. However, there are a few things to keep in mind to help you create the perfect sketch.
First, think about the overall shape of the piece. Is it going to be round, oval, square, or something more abstract? Once you have the shape in mind, you can start to fill in the details.
Next, think about the setting of the piece. If it's a ring, is the stone going to be set in the center or off to the side? Other things to consider include the size and placement of the stones, as well as any other details like engraving.
Finally, don't forget to add the finishing touches to your sketch. This includes things like the clasp for a necklace or the band for a ring.
By keeping these things in mind, you'll be able to create a beautiful jewelry sketch design that captures your vision perfectly.
What do you know about 3D jewelry modeling?
The process of 3D jewelry modeling is the construction of a digital 3D model of a piece of jewelry. The model is created using a computer aided design (CAD) program, and can be used to create a physical model using a 3D printer.
3D jewelry modeling is a great way to create unique and intricate pieces of jewelry. It allows for a greater degree of freedom when designing, and can result in a more accurate representation of the final piece.
3D jewelry modeling can be used to create a wide variety of jewelry, including rings, pendants, earrings, and bracelets. It is also possible to create more complex pieces, such as necklaces and brooches.
3D jewelry modeling is a relatively new technology, and as such, there are a few things to keep in mind when creating a model. First, it is important to create a model that is as accurate as possible. This means taking into account the dimensions of the finished piece, as well as the weight and proportions of the materials used.
What is wedding ring animation?
Wedding ring animation is a popular choice for many couples who want to add a little extra something to their big day. This type of animation is often used to create a special effect during the exchange of rings or vows, add an extra layer of meaning to the moment, or simply make the proceedings more fun and memorable. Whatever the reason, wedding ring animation can be a great addition to any wedding ceremony.