How To Make the Most Out Of a Smaller Bedroom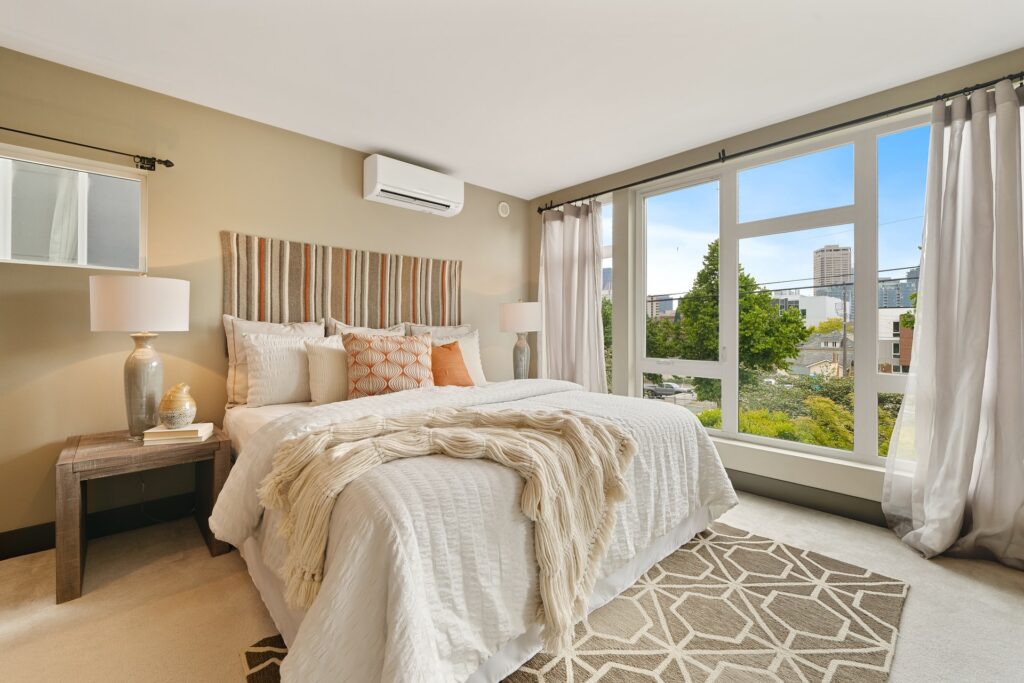 Biggest advantage that comes with owning a smaller bedroom
When it comes to home improvement, the bedroom is often one of the trickier areas to work on. It becomes especially challenging when the main problem is that the bedroom is too small for the homeowner's liking. It can often feel quite boxed in, which is no good when you are looking to get rid of stress after a hard day.
The bedroom is supposed to be the one place in the house where you can kick back and let all of the anxiety melt away. That said, you do not have to resign yourself to less than a stellar bedroom. Here are just a few ways to make the most out of a smaller space.
A smaller bedroom means one focal point – the bed
Perhaps the biggest advantage that comes with owning a smaller bedroom is that all you have to do is focus on the focal point. The bed is naturally the primary aspect of a bedroom, and a smaller bedroom benefits the most from making improvements to the bed. If ever there was a time to give your bed the royal treatment, it would be now. You can purchase the most comfortable blankets and the fluffiest pillows, all with vibrant colours.
It might not seem like a big deal, but the more you upgrade your bed, the more your bedroom will shine. While you do not have to go overboard, even the smallest improvements to your bed will have you looking forward to sleeping after a tough day.
A smaller bedroom means small improvements make a big difference
For example, you can purchase one or two houseplants, place them on your desk, and it will significantly impact the feeling of comfort you get from a small bedroom. While some might feel constrained and restricted with a small bedroom, there are advantages to it as well. Aside from houseplants, you can also purchase a mirror or two to reflect natural light and make the bedroom feel much less depressing during the day. There are plenty of ways to spruce up a bedroom, and a smaller room means that the tiniest improvements can still make a big difference.
How to make a small bedroom feel large
Last but certainly not least, there are ways to make your bedroom feel larger than it is. One of the best ways is to go with fitted bedrooms to help it look organized and less cluttered. The cleaner your bedroom looks, the larger it feels. You can also go for rounded furniture to help dull the constant edges you normally see in a small apartment.
If that is not enough, you can purchase glass furniture to make not just your bedroom feel larger, but the rest of your home as well. After all, the transparent look allows you to see more of the bedroom, which helps maintain that feeling of spaciousness. Without a doubt, the methods above will help greatly improve your bedroom.FootnotesLast but certainly not least, there are ways to make your bedroom feel larger than it is.