Ecwid Alternative: Why You Should Consider the One?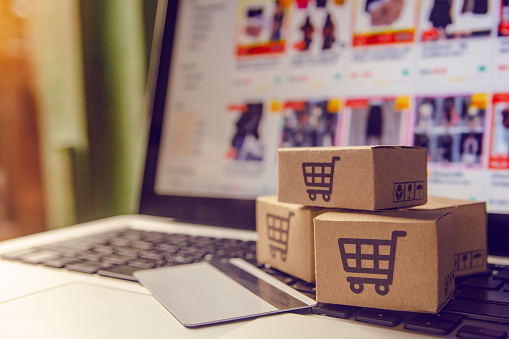 Are you searching for a better Ecwid alternative to turn your website into an online store? Your search ends here with Shoprocket! Read on to learn how Shoprocket is better than Ecwid for your business's growth.
Ecwid is a well-known eCommerce platform used by different users and small business owners to set up an online store. However, it is not competent enough to meet all of your mid-level or well-established business needs.
So, if your vision for your business is to grow tremendously and take it to the greater territories, Ecwid can disappoint you here.
Why should you look for an Ecwid alternative?
Ecwid is a well-known eCommerce platform for business enthusiasts to begin their eCommerce journey. It is simple and affordable that one can consider. But it comes with limited capabilities, which means very less functions available, usually in a free plan. Further, there are no complete tools for any mid-level or expanding businesses. Here are some of the reasons that highlight why you should look for the best Ecwid alternative –
1. You won't get a response to your queries.
It usually happens that Ecwid suspends your account without even notifying you. Imagine yourself as a successful businessman and encountering a significant problem like account suspension. On top of that, you won't get customer support for assistance at that time. Undoubtedly, it is a scary scenario, but it's a reality for the Ecwid users, and if you are considering Ecwid, you need to be prepared for every situation.
2. Websites made with Ecwid often show problems while operating.
The first impression always matters. Especially when you are involved in an online business, and your storefront is the first thing where your target audiences land. Ecwid customers usually leave feedback that their websites made with Ecwid are a complete disaster. Those websites sometimes don't load appropriately, and the customers usually end up with a different alternative. Even if you have the most loyal customers, they will not prefer to stay for long if they have to deal with a website that is a total mess and unresponsive.
3. No control over the site
With Ecwid, you can't do anything when the platform is updating, down for maintenance, or fixing bugs. Some sellers have reported that they have seen a huge fall in their sales data due to these things. Sometimes, the store owner cannot even access the order during situations when the platform is down or updating. It is one of the reasons that users prefer to go with better alternatives that provide better functionalities to grow their business. The thing is, online platforms matter a lot, usually in today's era, so it is always best to go with a safer alternative that keeps your store working in good condition.
In a Nutshell….
As a seller, if you are turning your existing website into an online store, you need a robust store that can help you meet your business's existing and future needs. While Ecwid cannot be the best fit to scale your business, Shoprocket, the most reliable alternative for Ecwid, can surely provide great support.
Customers need a platform that is ideal for the online shopping experience, and they always go with a modern approach that is both smooth and seamless. Shoprocket can provide that experience because it is fast and smooth to operate. The transactions get completed within seconds rather than taking minutes, meaning you won't experience any loading times. So, if you start setting up an online shop, Shoprocket can be a preferable choice. Starting with Shoprocket is always easy, and you get the needed support with a variety of features to sell online.