Design An Online Course For Generating Passive Income!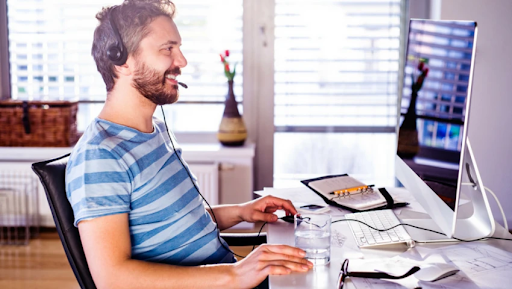 The ongoing COVID-19 pandemic has led educational institutions to demand for interactive online courses. Since everyone now prefers to use digital media even for learning courses, have you considered mastering the skills of making online courses? If not, this is your sign of taking up classes to design a course online. Are you concerned about the money you can make while creating and selling online courses? Well, you must be assured that these highly popular and in-demand skills will yield more significant revenues in the long term. Individuals or companies making and selling online courses have reported earning in crores annually. This is a good enough reason not to wait for any further and start learning course designing immediately.
There are various reasons why designing an online course is becoming popular nowadays. Let's discuss some of the benefits below.
What are the benefits of creating and selling online courses?
1. Earn A Passive Income
One of the prominent factors due to which individuals invest their time and efforts learning online courses is that they can be sold over and over again. Imagine putting your efforts into making one course and earning income by selling to multiple buyers. Hence, creating and selling educational courses online is the most effective source to generate passive income. You just have to put in your efforts initially and relax afterward while your efforts yield greater revenues. No matter the subject or the topic your course revolves around, it will always attract potential students keen on learning it.
2. Flexibility
Digitization has made it extremely convenient for professionals to work from anywhere in the world with the mere availability of the internet and a smart device. Escalating through the cities and countries will not hamper your work at all. Isn't this exciting and highly beneficial for people who love to travel but can not afford to alter their work schedule. Just have your laptop handy(and fully charged) and a good internet connection, and you are good to go from wherever you like.
In addition, you can manage your work timings as per your convenience and do not have to restrict yourself to the mundane 9 to 5 routine. You can take a day off without reporting or\ taking permission from anyone. In short, you are your own boss!!
3. No Material Cost
Creating an online course does not require any documentation or paperwork that has to be done manually. This means you can prevent unnecessary clutter and also eliminate manufacturing or delivery costs. All the aspects like creating, launching, and selling your online course can be done on online platforms, thus costing you no material expenses. Everything can be taken care of using online platforms and digital media. Isn't it intriguing how you can earn money without investing in any!!!
If you are looking to learn new skills in order to generate passive sources of income, it is time to start learning to create online courses. Get in touch with Megan Harrison Consulting to refine your skills by learning online course designing from expert professionals!!