An Ultimate Guide To Fire Safety Signs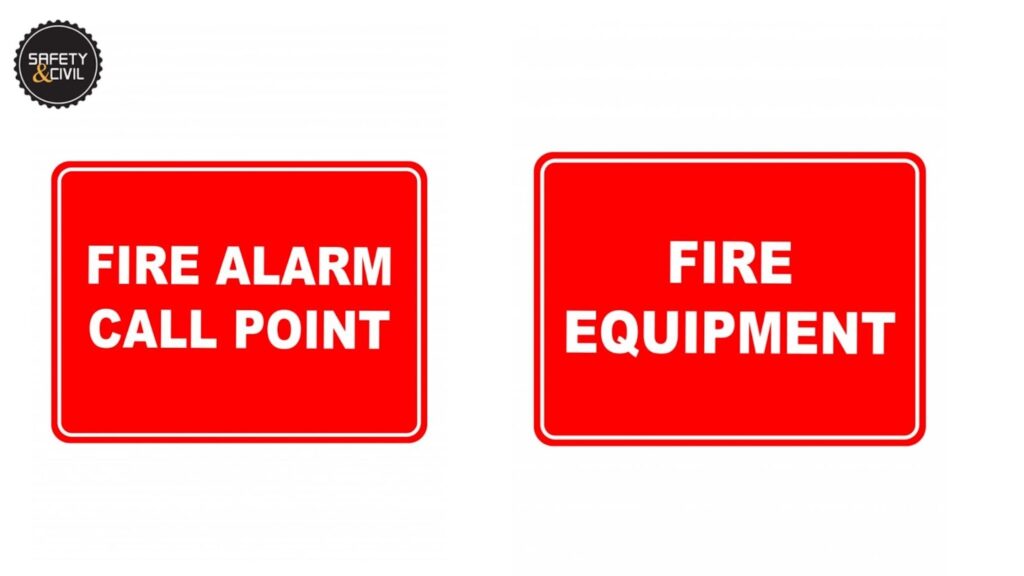 Fire exits, fire equipment and fire alarms are an essential at the workplace. These fire safety signs are so important for businesses and must be installed effectively in order to comply with the regulations, warn people and save lives. In this article we will be telling you all about the fire safety signs and a detailed guide that every business will need.
Regulations on Fire Safety Signs
During an emergency, common sense or any sort of training is not something you can expect as a safety measure. It is the signs like these that can help people stay safe and make sure no one is injured.
Industrial areas and buildings have several guests and visitors every day who are not trained in your business. They are even unaware of the dangerous areas of the company unless tld. And when a disastrous situation occurs, nothing but panic is being induced by the emergency alarms, reading to displace rational decision making. In order to give this an end you need safety and warning signs. For example if your building is under construction or has completely constructed stairs, installing an anti slip tape can be really helpful. In other words, highly visible signage or safety equipment are so important because they offer clear guidance during dangerous and disastrous times.
Talking about the regulations, there are two important pieces of legislation that most of the companies need to be aware of— Health and Safety Regulations 1996 and the Regulatory Reform 2005.
The first one here highlights the types, applications and maintenance of the fire signage whereas the second one introduces responsible people and risk assessment that are pertained to identification of measures required by HSR.
All businesses need at least three fire safety signs. And the number and positioning of these signs and signaling devices required for installation is dependent on the extent of hazards in the areas as per HSR. This means that your business has unique safety considerations and accordingly you should install and maintain the signage for it. At the same time RRFSO allows businesses to appoint a responsible person who is accountable for fire safety. After this person is appointed, it is his duty to carry out a risk assessment involving careful and considerable examination of the fire safety risks in the place. Once all such risks are identified, the responsible person must take measures to minimise their impact. Installing fire safety equipment like fire extinguishers, fire safety signs never goes to fail.
Categories of Fire Safety Signs
There are four major categories of fire safety signs. And once any of these are installed, it is important that they get adequately maintained too.
Fire action notice – as the name suggests fire action notices, notify readers what they must do during an event of fire and explain how the whole thing should be executed.
Fire equipment – these are the places that highlight where all the fighting equipment is located.
Fire exit and doors – these are used to mark the route to emergency exits and help in clear identification of fire doors.
Warning and prohibition signs – they alert people about the danger of the spot and warn them of unsafe actions.
Other than fire warning and safety signs, there are many other signs that people use in their day to day lives.
Safety bollards are one of the most popular safety signs that are used in the public places to safeguard pedestrians and people and parking from the traffic. The best part about this signage is that it has multiple uses. They can also be reused.
Tactile ground surface indicators are again another useful and important sign that ensures safety and warning among others. To know more, check out Safety Civil today.