A Quick Guide To Fiberglass Pool Installation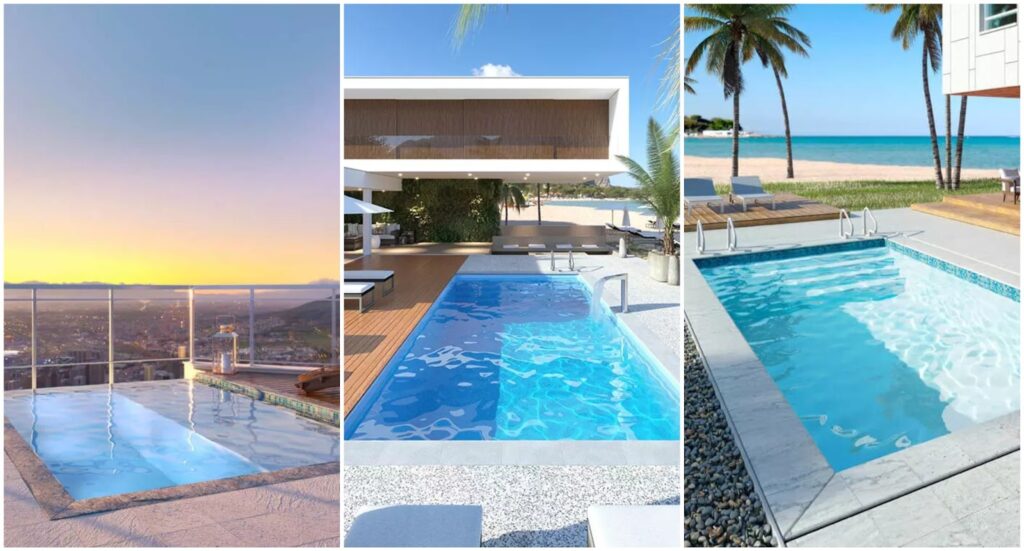 There is a lot that goes in fiberglass pool installation. Here is a quick guide for the same.
Laying out the pool
When you choose renowned fiberglass pool companies, you get an installer too with a dig sheet for the pool. This sheet has measurements less than an inch for how the pool hole must be created to fit it in the specific model. As you get started, discuss the placement and landscaping beforehand so that no confusion occurs during excavation.
Excavation
Excavation is when things become real. An excavator is supposed to remove all the grass and dirt from the desired area. And then it is the installer who comes in action and uses a dig sheet to check the level of the hole. Dig sheets provide measurements for length, breadth and depth. And the installer digs the pool as per these specifications. It even makes sure of the adequate overdig for necessary plumbing and other accessories.
Setting up the floor
After the excavation is completed, there comes a bed of gravel on the floor. This is done to provide a pool with a base. Most of the fiberglass pool manufacturers offer setup guides. These guides tell about the slopes for simplifying the scredding process. Soon after this the gravel is compacted to ensure stability of the floor for the pool.
Pool delivery and placement
During the fiberglass pool installation process, the pool is delivered on a low trailer. This trailer is specially designed for transportation of swimming pool shells. Other than the pool, the filtration equipment should also be delivered by this time. Pools are generally fitted in place through cranes. After the pool is lowered in the hole, all thelveles are checked to see if everything is in place and ready to be plumbed and backfilled.
Plumbing & backfilling
This is an important step. Plumbing includes fitting skimmer box, installing deep suction fitting and return fittings. A high quality PVC pipe is also installed from pumps to filters. And after all this is done, the pump, filter and optional slat system is installed. Talking about the backfiling, the backfill material is usually used in gravel. The pool is simultaneously filled with water while backfilled offers equal pressure and stability of both sides of fiberglass walls.
Reinforcement and bond beam
After the pool is backfilled, a reinforcing rebar is attached to the perimeter of the pool to offer strength. Later concrete is poured for a mechanical lock. This set up all together makes the pool stronger and stable.
Coping the deck
This is probably the last step of fiberglass pool installation where the beauty of the pool is enhanced. In this many pavers are fixed at the top of the pool and bond beam. After this is done, landscaping and fencing of the pool is done. The pool is completely installed.
In case you are looking for a good fiberglass pool dealer, check out pentarmpools today.