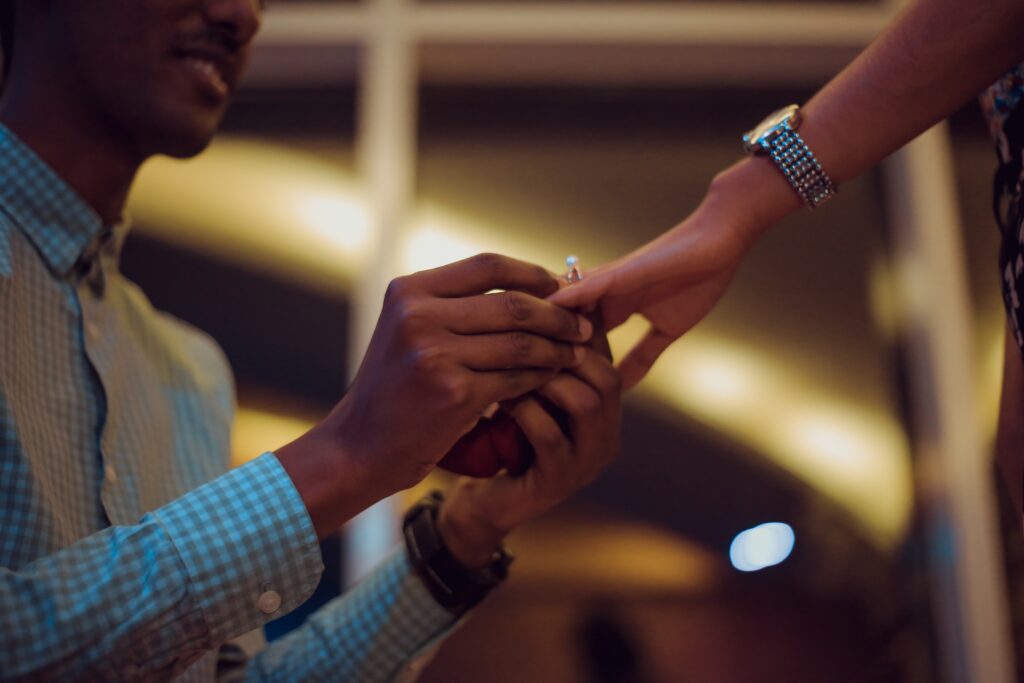 A Loving Proposal is a gorgeous original canvas painting that creates a painting out of subtle lines and careful blendings of particular colors creating geometric shapes and spaces out of the mildest, understated lines. Not only is this abstract piece creating a very traditional subject but it utilizes a textured style that is bold in its brushstrokes and adds more dimension and emotion to the piece.
This painting is created out of a wide variety of colors that seem to compliment each other. These colors lend the abstract landscape an understated, classic touch that is not often found in such abstract paintings. The texture of the piece also builds depth and creates shadows and dimension to this painting. Each color creates a section of the canvas that gives the illusion of tiny squares.
The subtle evolution of the colors and the contrasts between them create patches of color in a way that is felt rather than seen. This gorgeous painting marries so many disparate elements that make it endlessly interesting- the traditional landscape presented in such a modern, innovative manner, the muted colors applied with such textured, heavy brush strokes. It is these contrasts that make this piece so interesting and so appealing to many different viewers of the piece.
A Loving Proposal is available for purchase on a single canvas that is suitable for many different size rooms and wall spaces. The single canvas design is appropriate for this piece and makes the smooth movement between the colors and different subjects in the piece all the more graceful in their transitions. This abstract painting is best applied to a single canvas piece that does not interrupt the flow of the landscape and does not distract from all the subtle elements already at work in this piece.
The colors and the style of this piece make it well suited for all kinds of rooms and will without a doubt add a contemporary flair to even the most somber and traditional of rooms. If you are attracted to this piece, you may find other original canvases that are of interest to you in the flower Canvas section, where you will find more dynamic settings created in beautiful ways. One canvas in particular that will be of interest to you if you are attracted to the shapes and feel of A Loving Proposal is Gilded Crimson.