Key Rules For Short Dress Lovers: Here Are 5 Things To Keep In Mind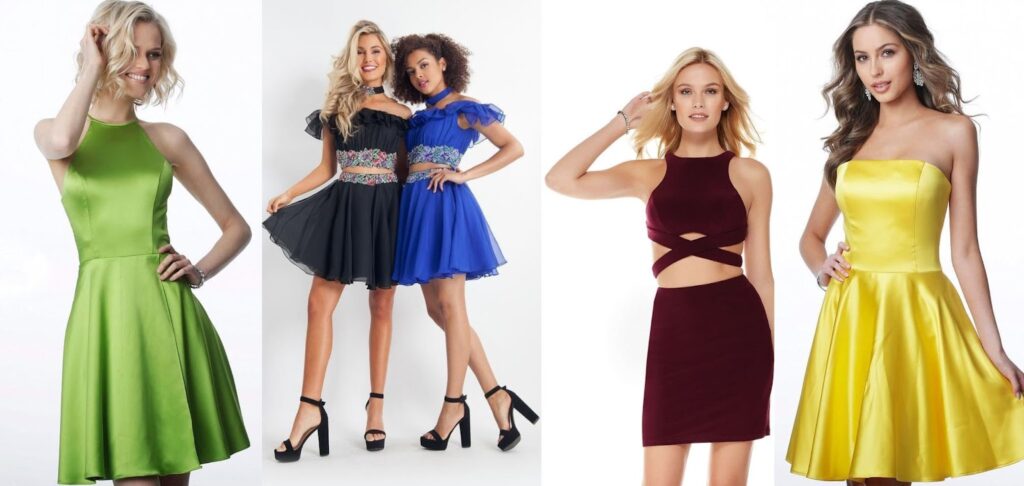 Short outfits, style, and all the fun – who doesn't love to have? You'll lie if you say "No." After all, short dresses are fashion-forward, perfect to pull off a night out with pals or date with beau. 
Not to mention – short dresses are a trend that will never go away. The main reason being they make a woman feel stylish and sexy. Nevertheless, the problem is that not everyone knows how to carry a short dress the way it should be carried. Even the greatest short dress lovers sometimes fail to rock their look completely. It's either because they are not confident to put the 'ONE' on or they don't know how to style it well.
In this article, we're going to share some key rules that you should follow if you are dolling up in a short dress for casual or special occasions. 
Consider The Perfect Dress Length
All short dresses on sale are not the same. You have to consider various dress lengths: mini, midi, and knee-length, and choose the 'ONE' that is perfect for you based on your style.
The right dress length will make you feel comfortable and give you the confidence to slay like a diva. Just make sure the length of the dress does not end where your leg has the widest part.
The Right Fit Matters The Most
An ill-fitting dress will be the biggest fashion faux pas you'll ever commit. Because, obviously you'd not like to keep tugging and fussing your pretty short dress in place, especially when you are in the crowd.
So, what's the take? Get your hands on a classy short dress online that is neither too big, nor too small.
Remember, the 'ONE' that fits right on your waist, busts, and hips is good to go!
Wear Comfortable Footwear
It's not just about the allures, but also comfort. To feel comfortable in your pretty short dress, you must pair it with the right footwear.
Though heels look best with short outfits, you can avoid them if you aren't comfortable. After all, you'll be clicking pictures, dancing, and doing fun stuff at the party and you do not want to trap yourself in trouble.
Choose flats or sneakers if you want to feel at ease while creating a chic party statement. Besides, ankle or high boots are a great option for the winter season, plus they are extremely stylish, too.
Be Careful About Your Undergarments
If you've been wearing mini or short outfits for a long time, you may know that undergarments count. The right one will provide you with needful support and coverage, making it easy for you to carry your short dress without hesitation.
So, next time you buy a one or two-piece short dress on sale, don't forget to analyze all the options in undergarments available online or at a nearby store.
If you are into a bit revealing short dress styles, such as one-shoulder or off-shoulder, strapless bras seem like a no-brainer. In addition, you can also try an adhesive bra, especially if your short outfit is strapless or backless.
Don't Forget To Moisturize Your Legs
Short or mini dresses put your legs on the show, so why not make them look great by moisturizing them properly?
Make sure you pick the good quality moisturizer that stays longer and gives a finishing touch to your legs. You can also apply a little makeup to make your legs look toned.
These are some of the things you need to consider when wearing a short dress to a party or normal day out with friends. Now that you know all about them, have no second thoughts and start shopping for the trendiest short dresses on sale online now.
With a stylish short outfit carried seamlessly, you'll surely stun all eyes at the event.