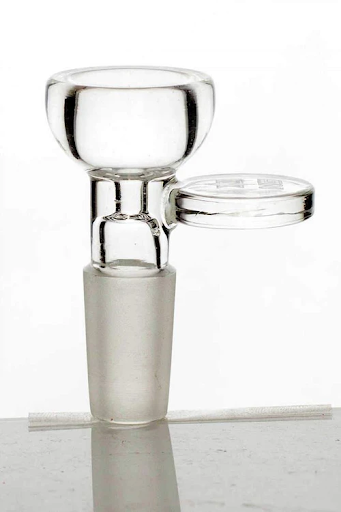 When it comes to smoking marijuana, no one can deny that marijuana users love taking hits from a bong. Smoking marijuana with friends is fun, but bongs can take that fun to the next level. You just need all the bong accessories to enjoy a great weed-smoking experience. Whether you use mini bongs or large thick glass bongs, you will enjoy smoking your buds.
While people get potent hits from bongs, some of us still look for stronger rips. Bongs are for experienced users, and even they sometimes fail to take proper hits. If you are looking for ways to take really good hits from your bongs, you are in the right place. In this article, you are going to learn about some of the best tips that will help you enhance your smoking experience with bongs. These tips will help you take your bong game to the next level. Having said that, let's get into it.
Tip 1. Grind your dry herb properly
If you are an experienced smoker, you understand how important it is to grind your dry herb properly. How finely you grind your dry herbs can determine the outcome of your smoking experience. If you are not finely grinding your herbs properly, you will not have the best experience while smoking weed.
If you grind your herbs well, they will burn evenly and slowly, leading to an enhanced smoking experience. You can easily buy a pot grinder online to grind your herbs finely. A pot grinder can make the entire process of grinding dry herb extremely easy.
Tip 2. Practice deep breathing
When it comes to using a bong to smoke marijuana, you need to take slow and deep breaths. So, once you are all set to take a hit from your bong, make sure you practice deep breathing before you begin.
Deep breaths will exercise your diaphragm that will open your lungs. Not only this, but deep breathing can also help in increasing your breathing capacity. That means, when you are all set to take a hit from your bong, you will be able to take longer breaths. This leads to taking larger hits.
Tip 3. Pay attention to the water content
We all are familiar with the fact that bongs use water to cool down the smoke that we inhale. So, water is extremely important when it comes to taking better hits from a bong. The amount of water you have in your bong can have a major impact on the overall smoking experience.
The downstem of your bong should be properly submerged in water. And if your perc bongs have multiple percolators, then make sure that they are also in water.
Tip 4. Don't forget to exhale correctly
Don't think that your work is done right after inhaling the smoke from your perc bong. No one wants to have a major coughing fit. So, in order to avoid that, you must exhale properly. Coughing is caused when you fail to exhale residual smoke. That is why you must exhale with some degree of force in two parts.
Bongs are great for having a fun smoking session with friends. These tips will help you enjoy better hits from your bong. Just make sure you have all the water pipe accessories you need.